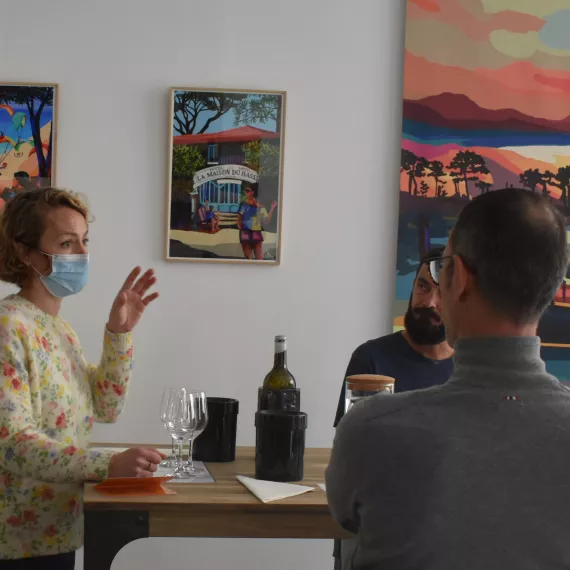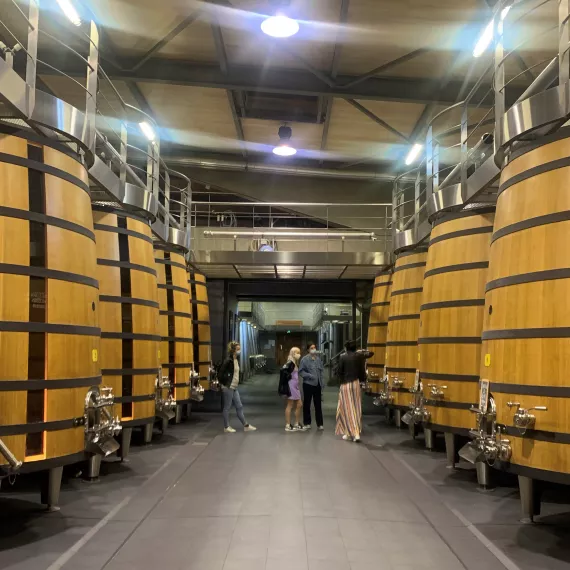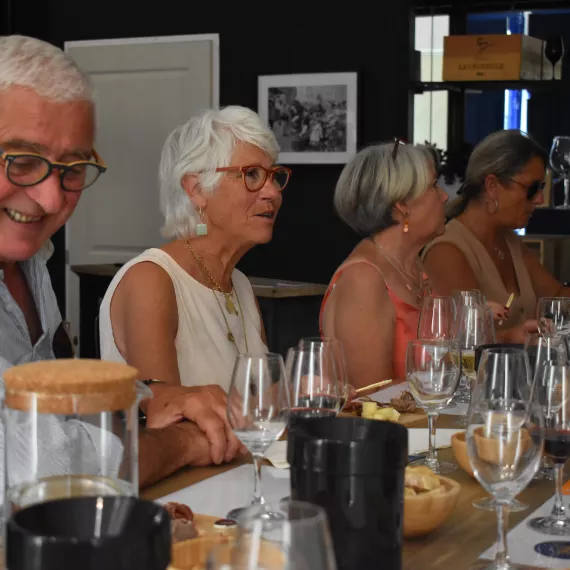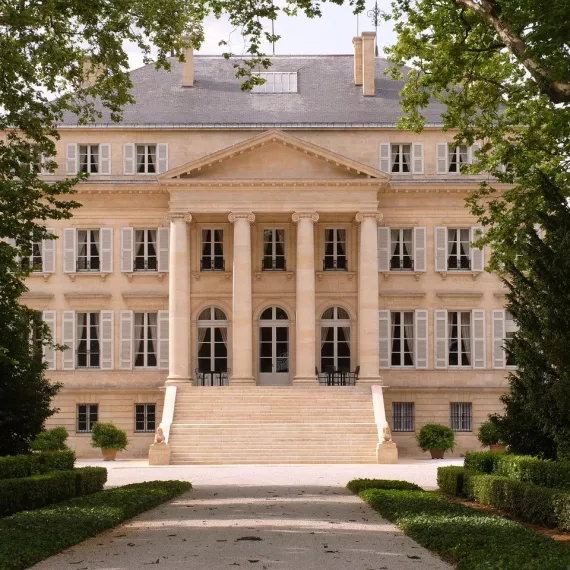 Excursion
Full day : Tasting workshop and wine tour Margaux
From 124€ / pers
For this great day of discovery Olala Bordeaux offers you a tasting workshop of Bordeaux wines in the morning in the city center, followed by a trip to the vineyards of the famous Margaux appellation!
Tasting workshop with 6 glasses of different wines
Excursion to the vineyards in the afternoon
Visit of two wineries with wine tasting
This full day in Bordeaux offers:
- 10.30am - 12pm : Tasting workshop at our Olala Bordeaux workshop/boutique: Tasting of 6 wines accompanied by a cheese/charcuterie board, to better understand Bordeaux wines, learn how to taste wine like a pro...
- 12pm - 2pm : Free lunch time
- 2pm - 6pm : Visit of the vineyards: Go in small group of 8 people maximum, to discover 2 wineries of the Appellation Margaux, during visits and tastings of the wines of the estates; Enjoy a nice walk along the "famous route of the castles".
Olala Bordeaux vous propose son expertise terrain et les meilleures solutions opérationnelles pour l'organisation réussie de vos excursions dans le vignoble, séjours sur plusieurs jours, événements complexes, séminaires, navettes pour mariages… faites-nous confiance !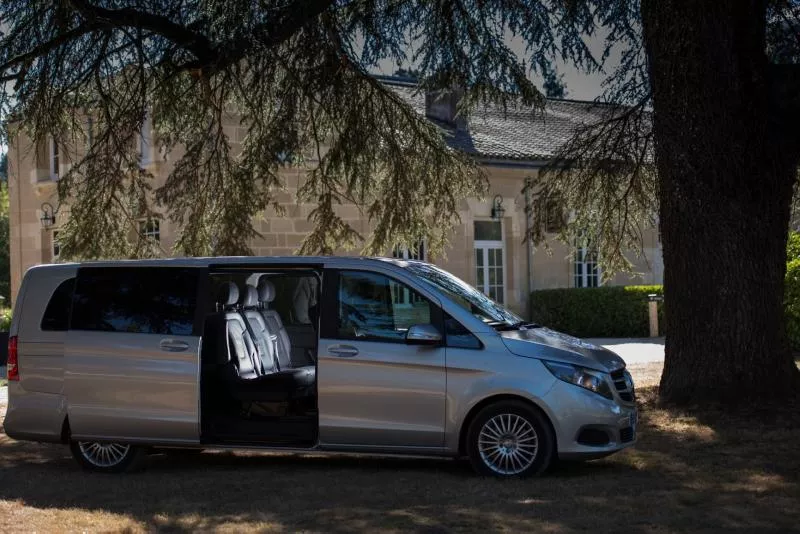 They had this experience with Olala Bordeaux
G
Notre guide était fantastique!!!!!
Notre guide était fantastique!!!!!!
Nous avons beaucoup apprécié les commentaires du guide qui nous véhiculait De plus, la guide du château Margaux a été particulièrement intéressante
A
Visite accompagnée par un excellent professionnel du vin et de la région
Très intéressant de voir des pratiques différente de fabrication du vin. Le matin c'est parfait.
L
Super matinée marque par la découverte!
La guide était vraiment très sympa! Les responsable du vignoble ont donné une très bonne explication et la dégustation était très rythmé par la découverte
N
Agréable journée et de bons vins
On a trouvé le tour d'être très agréable. La guide Julie était sympathique et bien informé. On a profité des vignobles et leurs vins étaient délicieux.
Oui recommander par contre avoir du temps pour magasiner dans les shop de St-Emilion, je ssis que le but edt de vendre du vin dans les vignobles, mais le magasinage fsit partis de la découverte des offres de vin sur le marché de la vente.
View map
Good to know
What's included
Tasting workshop of 1H30 with a wine expert
6 glasses of different Bordeaux wines
Board of cheeses and cold cuts
Transport in air-conditionned van
Visits and tastings 2 different wineries of Margaux Appellation
Tour guide/Driver
Informative brochures
Water 
Number of participants
From 2 to 8 people
Meeting point
2 Ter Rue Mably, Bordeaux, France
Olala Bordeaux Workshop
2 Ter Rue Mably, Bordeaux, France

Exact location
Tramway Lines B, C and D : Stop : QUINCONCES
They had this experience
R
Great for an introduction to Bordeaux wines
We have no regrets booking this full day activity with the charming help of the lovely people at the Bordeaux tourist information. The wine tasting provided an amazing introduction to Bordeaux wines and wine tasting protocols, as well as providing very tasty snacks. The people we met who were also doing the tasting were an amazing and eclectic bunch and the host tailored the experience perfectly to our knowledge and interests. The tour to two wineries in Margaux contrasted beautifully with one another and the wineries were great hosts, but the winery tour itself was a little formulaic and it would have been nice to have some kind of activity or experience that varied the afternoon a little.
We greatly enjoyed the masterclass as well as the wine tour. Our hosts were knowledgeable and friendly. Would recommend this to anyone travelling to Bordeaux.
I found the experience too expensive for what we got. Also i booked the activities in French and they were hold in English. 8 people in a regular (3 in front) while the guide is non stop taking is not that nice. The contents were repeted in the morning and evening. Very simple and plain information. I wouldnt do this tour with this company again. They were just concerned in maximising the profit placint all of us in the same english group.
Answer from Vincent guide from Olala Bordeaux
Thank you Gloria for your review constructive to improve our offer. All our guides are bilingual and usually ask the language your prefer at the beginning of the tour. I don't understand your comment because you had the wine tasting in French with Julie the morning. Is it true that if everybody speaks the same language, it's nicer for the group to understand each other. The guide doesn't have to talk all the time. We try to adapt the comments depending the questions we get and the experience of the people we have in the van. We are able to answer to very technical questions and only have guides specialized in the wine and knowledgeable about the region, the landscape and the gastronomy. It's possible that some information are repeat between the workshop and the wine tour, because sometime we don't have the same guest and we trust the Bordeaux's vineyard is pretty hard to understand at the beginning. Eight persons is the maximum size of group we can take in the car. It's not the case every day and all the season, you can imagine. If we take less, the prices will be higher and we really try to stay affordable. Sorry again to not have been able to answer to your expectations during this day and we hope after all, you'll keep a good memory of your travel in Bordeaux.
Greatest tasting experience. The guide was super friendly and well knowledged about the region and the wines.