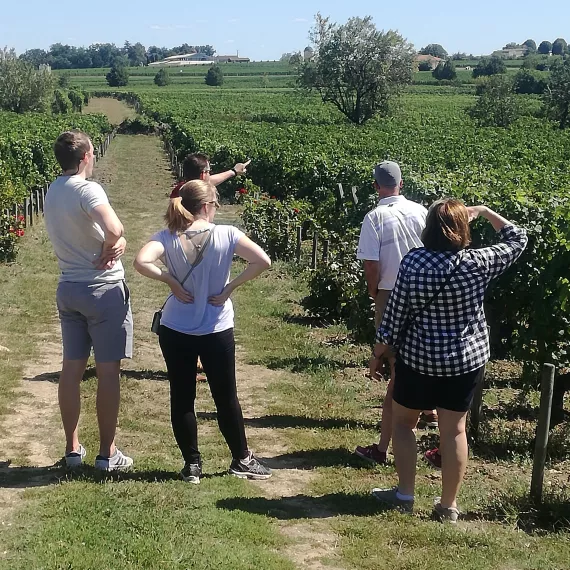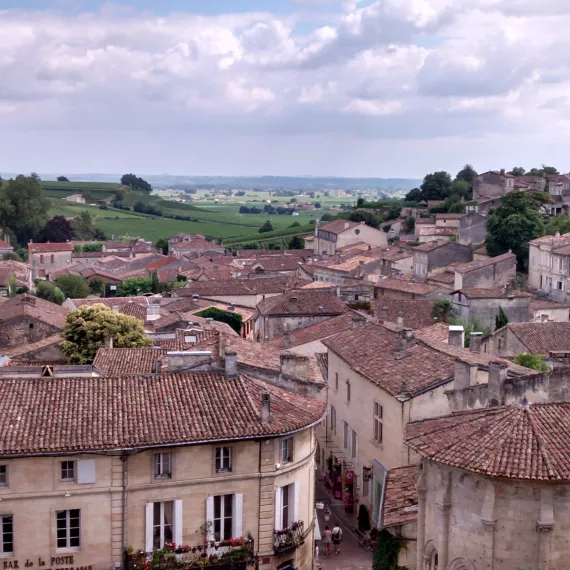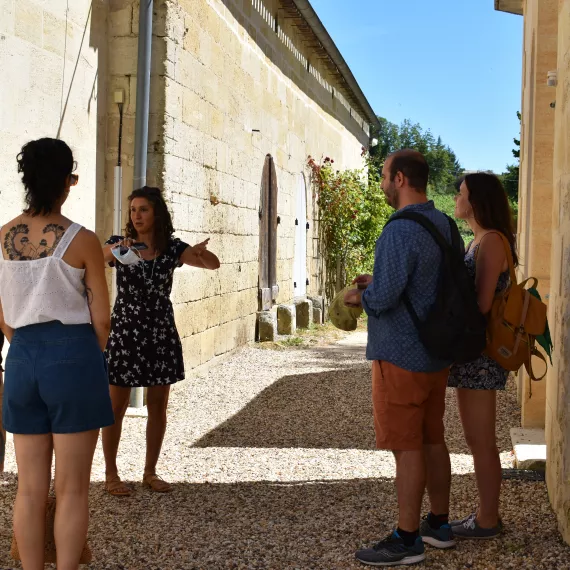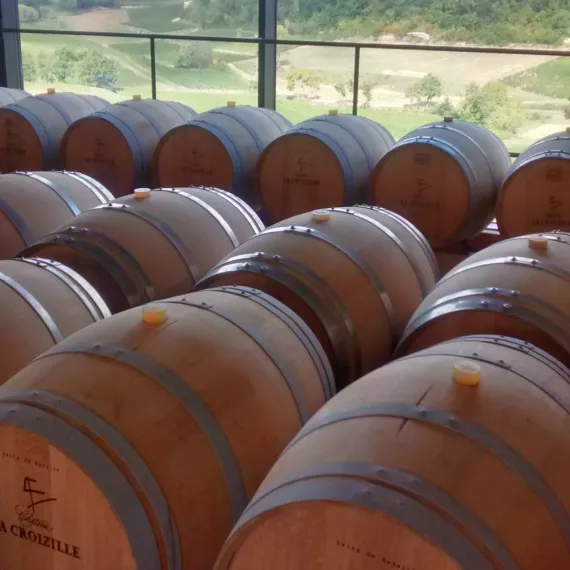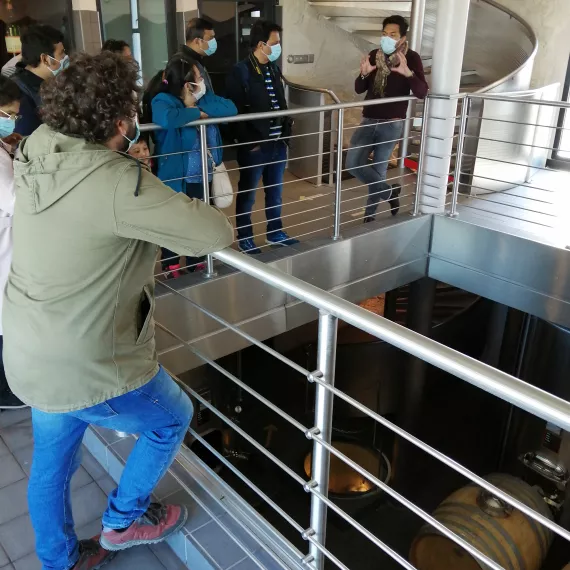 Excursion
Saint-Emilion : Village, Châteaux and wine tasting
From 75€ / pers
A morning or an afternoon of beautiful views through the world heritage vineyards and village. The perfect frame to find out about the art of wine-making and tasting.
Visit and tasting of the wines at a Saint-Emilion Grand Cru winery
Guided tour of Saint-Emilion UNESCO village
Small group tour
9:00 am or 2:00pm: Meet your guide in front of Olala workshop located in the center of Bordeaux. Set off in a small group of eight poeple, for one of the most beautiful vineyards in France : Saint-Emilion, a UNESCO World Heritage Site.
10:00am or 3:00pm: Visit and tastings at a Saint-Emilion Grand Cru winery, hospitality and great wines are waiting for you. The enthusiasts welcome you with open arms to talk to you about terroirs, history, the art of blending…
11:00am or 16:00pm: Guided walk in the heart of the city of Saint-Emilion. Your guide takes you through the maze of steep alleys of this medieval village and gives you a taste of the local speciality, the macaroon.
1:00pm or 6:00pm: Back to Bordeaux, before leaving don't hesitate to ask for the good tips of Bordeaux!
Good to know
What's included
Transport
Driver/Tour guide
Guided walking tour of Saint-Emilion village
Guided visit of a winery
Tasting of the local pastry
4 wine tastings
Number of participants
From 2 to 8 people
Meeting point
2 ter Rue Mably, Bordeaux, France
Olala Bordeaux Workshop
2 ter Rue Mably, Bordeaux, France

Exact location
Tramway lines B, C and D : Stop : QUINCONCES
They had this experience
Great excursion for anyone not wanting to spend all day. Vincent our guide and driver was the best. Could not have asked for a better experience at this price point would highly recommend. Would have been nice to have a little more time to explore the quaint village of Saint emilion but given the time constraint of the half-day tour and one hour drive from city of Bordeaux not surprising
M
Informative and enjoyable trip.
Highly recommend a tour that includes this beautiful area of Bordeaux. Winery tours were informative and the guide Julia was helpful.
Extremely informative. I never knew so much heritage and "science" went into making wine. I have a new-found appreciation for wine, and as a result, I have started my own journey to discover more. Needless to say, I am now partial to Bordeaux's. I also appreciate how the provider was available to receive my phone call once we got off the train, as we were running behind and were nearing the departure time. He held the vehicle long enough for us to make it, and I am extremely grateful for that kindness. The Chateau was a good experience as well, but since we only did a half-day, our wine tasting experience was minimal (which was expected). But once again, the info shared and knowledge gained was worth the booking.