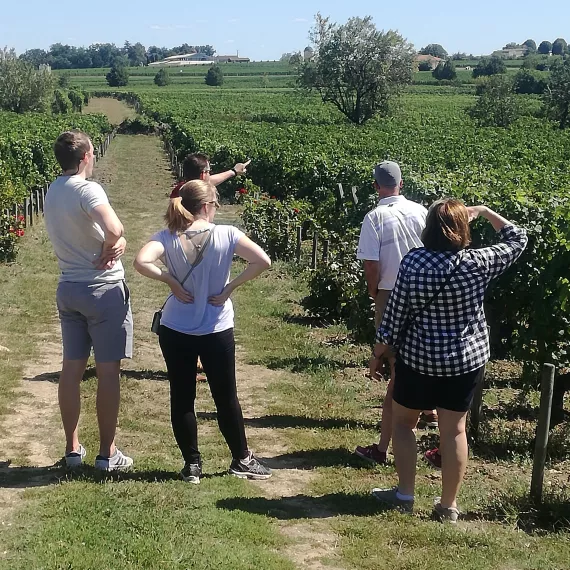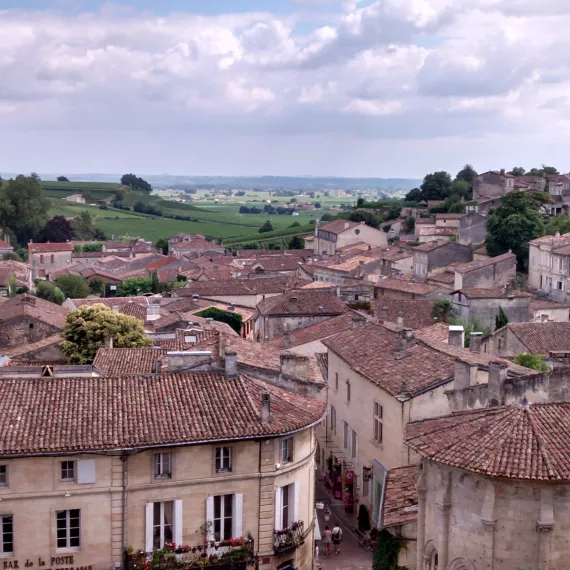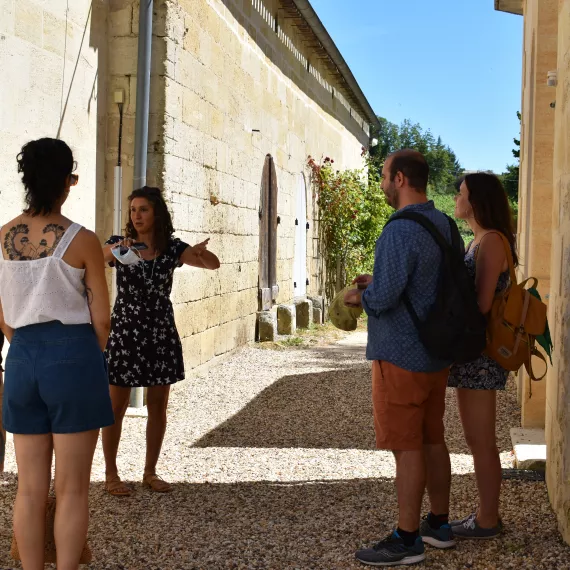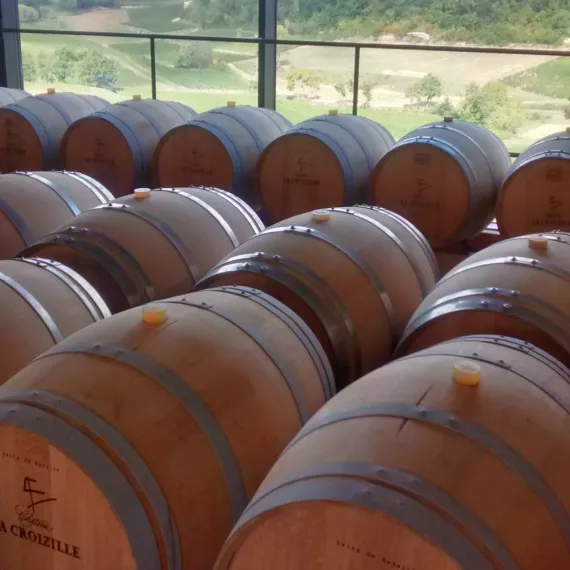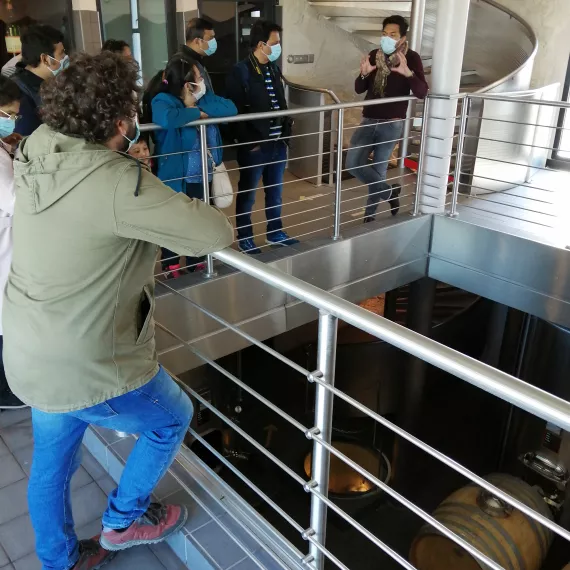 Excursion
Tour of Saint-Emilion : Village, Chateau & wine tasting
From 85€ / pers
A morning or an afternoon of beautiful views through the world heritage vineyards and village. The perfect frame to find out about the art of wine-making and tasting.
Visit and tasting of the 3 wines at a chateau in Saint-Emilion
Guided tour of Saint-Emilion UNESCO village
Small group tour
Depart from the city center of Bordeaux aboard a van to discover Saint-Emilion, its wines, and its history. First, your guide will immerse you in the history of this UNESCO World Heritage site and its historical monuments through a village visit. You will discover the secrets of this medieval village, which is the birthplace of Bordeaux winemaking.
Next, you will visit a castle and enjoy a tasting of 3 wines. You will learn more about the specificities of this appellation, including the grape varieties and winemaking techniques used to create these unique wines.
This small-group tour in an ideal setting will introduce you to the art of winemaking and tasting, and allow you to ask all your questions to our guide!
Usually :
- 09 AM : Pickup from Olala Bordeaux
- 01 PM : Drop-off at Olala Bordeaux
OR
- 02 PM : Pickup from Olala Bordeaux
- 06 PM : Drop-off at Olala Bordeaux
Return times may change depending on traffic conditions.
List of partner Chateau in Saint-Emilion : Château Grangey, Château Palais Cardinal, Château Bernateau, Château Taillefer, Château Grand Corbin, Château Cadet Bon, Château Ambe Tour Pourret, Château Balestard la Tonelle…
Good to know
What's included
Transportation
Guide/Driver
Guided tour of the village of Saint-Emilion (UNESCO)
Guided tour of a winery and tasting of 3 wines
Informative brochures
Number of participants
From 2 to 8 people
Good to know
Don't forget to take your water bottle to fill it up in the morning, at Olala Bordeaux we are committed to limiting our plastic waste! The guide can conduct the tour in French and English (bilingual), he adapts to the participants. The chateaux and the schedule may vary, but the quality of the offer will remain the same. Children under 16 and pets are not allowed for the comfort of the group, so a private tour will be more suitable in your case.It is imperative to arrive 10 minutes before the departure time of your tour, no delay possible, to ensure the comfort of the group and the respect of the schedule.
Meeting point
2ter Rue Mably, Bordeaux, France
Olala Bordeaux Workshop
2ter Rue Mably, Bordeaux, France

Exact location
Tramway lines B, C and D : Stop : QUINCONCES
They had this experience
We had a great guide, Guy, and a lot was crammed into a short time. The process was fine and the drive out allowed Guy to explain a lot about the history, the places and the wine. Walking round St Emilion was great. Visiting a second wine maker would have been great and Chateau Grangey was a bit quirky. It's difficult to squeeze everything into a 4 hour trip
K
Wish we'd signed up for the lomger tour!
The half day tour was great, so great I was regretting we'd only taken a half day. The village of Saint Emilion is interesting, charming, and had the best bakery. Our guide knew everything about wine. Then our somelier added with her knowledge. The wine we tasted was superb. Top notch tour.
Catrin was our guide for the trip and was full of fun, energy and immense knowledge of everything to do with wine and explained and showed us so much in a short space of time. We thoroughly enjoyed it and would recommend the trip to anyone. A beautiful place to visit.
J
Informative, fun and tasty tour
Our half day wine tasting tour to Saint-Emilion was really enjoyable. Our guide was friendly and extremely informative; the tour included both a visit to the beautiful old town as well as a trip to a local vineyard, where we were were able to see at first hand the wine-making process as well as having the opportunity to taste two 'Grand Cru' wines (delicious!) in a fabulous setting. Before dropping us back, our guide made some good recommendations for local bars and restaurants which also proved to be well-chosen. A recommended trip for a small taste of the Bordeaux wine industry,