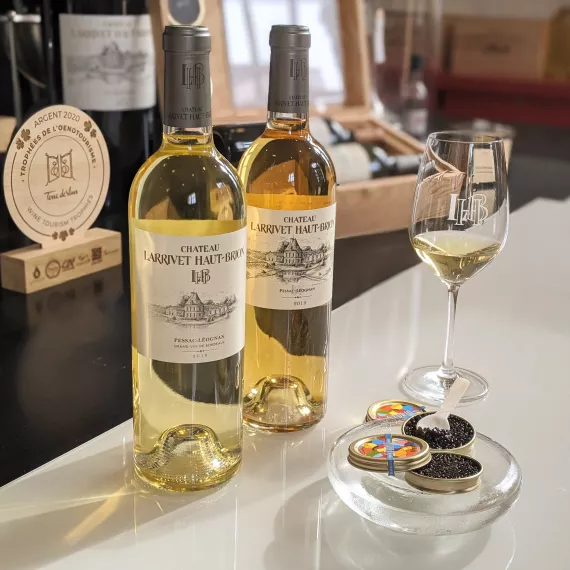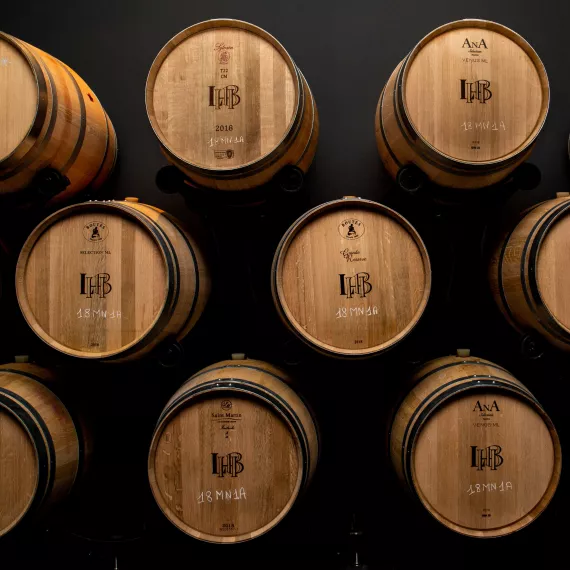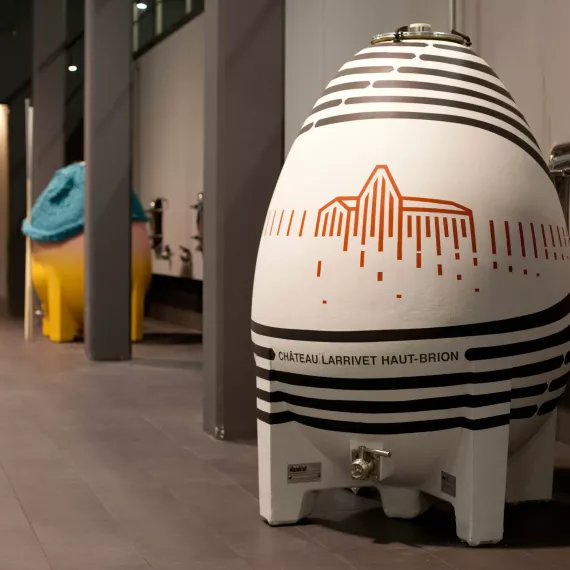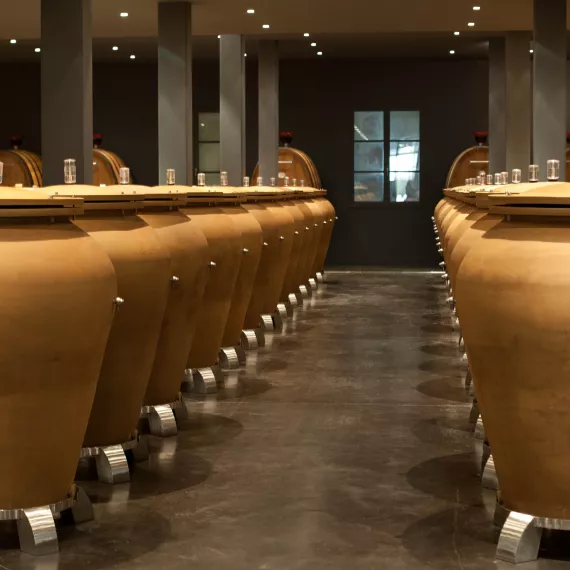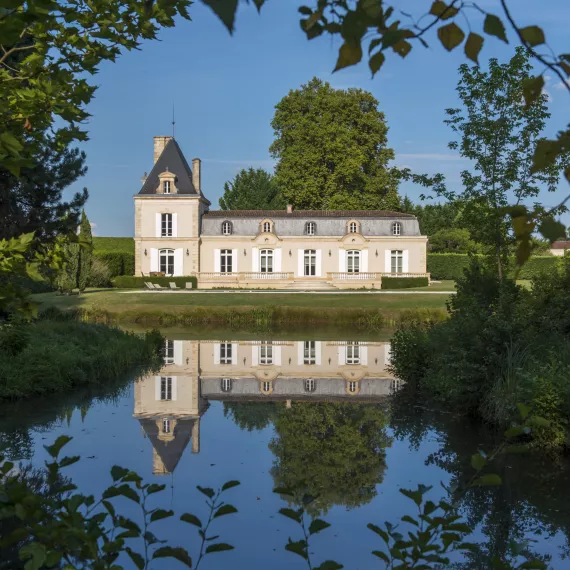 Experience
Wine & Caviar tour at Château Larrivet Haut-Brion
From 45€ / pers
At Château Larrivet Haut-Brion, located in the heart of the Pessac-Léognan appellation, embrace the immensity of a world where the touch of fantasy is distilled to the envy!
(Re)awaken your senses by admiring our emblematic collection of decorated "eggs" and discover the secrets of our terracotta jars during a confidential tour of the cellars. Apotheosis of this haute-couture service: your taste buds will be seduced by the crazy alchemy of 3 wines and caviar from Aquitaine!
Property rewarded with 2 Golden "Best of Wine Tourism" and 1 Silver Medal at the "Trophées de l'Oenotourisme"
A unique collection of decorated "concrete eggs" and terracotta jars with an antique look
Tasting of 2 white wines paired with caviar (STURIA Vintage 15g) + 1 red wine
Access to the Vintage Garden
Globe-trotters, curious neighbors and other wine lovers, Château Larrivet Haut-Brion rolls out its flamboyant RED carpet and invites you to taste its audacious and colorful soul.
Let yourself be guided: there is room for initiative and experimentation in this unique place where art and wine meet.
After a visit to the cellars, whose walls preserve the secrets of our most beautiful bottles, we invite you to a real ballet of flavors oscillating between earth and sea.
For the occasion, we have a haute-couture selection in which the aromas of exotic fruits, citrus, white flowers and spices of our white wines sublimate the finesse of Vintage caviar, matured between 3 and 8 months, which reveals fruity and salty flavors upon tasting.
Meticulous execution, know-how, maturation, aromatic symbiosis...we invite you to discover the noble values that wine and caviar share!
Good to know
What's included
Guided tour and tasting of 2 wines paired with caviar (STURIA Vintage 15g) + 1 red wine
Number of participants
1 to 8 persons per tour
Good to know
Please arrive 5 minutes before the start of the visit.
Meeting point
Château Larrivet Haut-Brion, 84 Avenue de Cadaujac, Léognan, France
Château Larrivet Haut-Brion
Château Larrivet Haut-Brion, 84 Avenue de Cadaujac, Léognan, France

Exact location