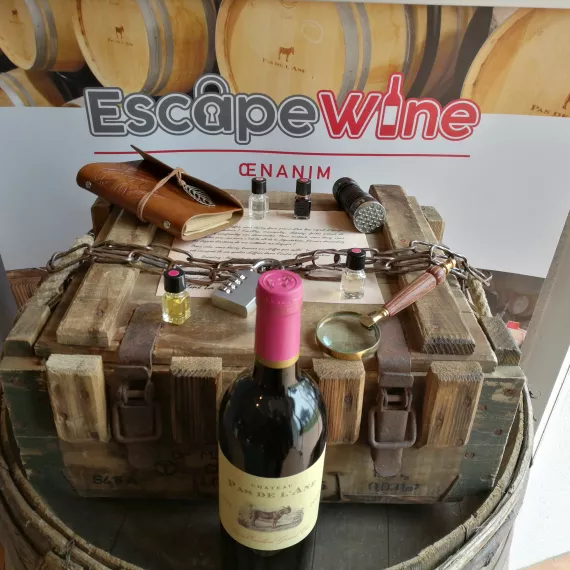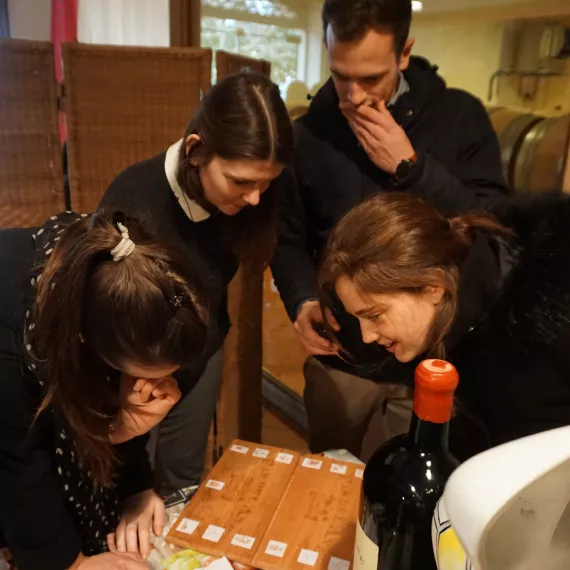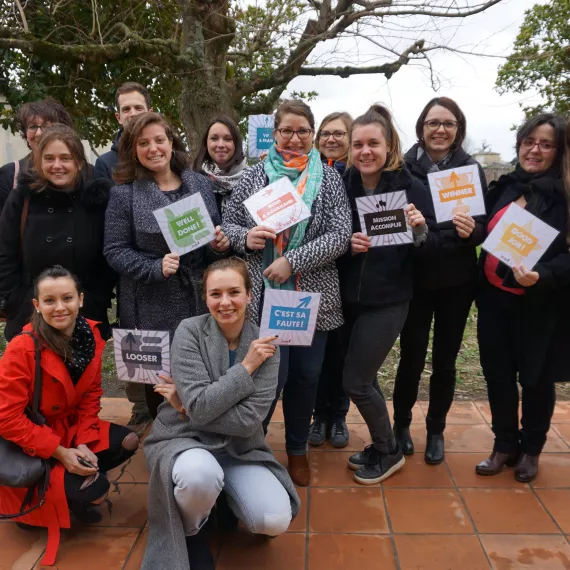 Experience
Escape Wine at château Pas de L'Ane Saint-Emilion
From 30€ / pers
Mrs. De La Farce has disappeared! To free the oenological secret, you will have to foil the riddles and codes. Search, observe and manipulate everything around you! At the end of this wine escape game, you will be able to participate in an introduction to oenology with a wine and chocolate tasting.
Playfull way to learn about wine
Wine Tasting
Wine and chocolates pairing
Part 1: Oenological Escape Game
Search, observe, manipulate, use your senses, use logic and team spirit to unlock the oenological secret of Mrs. De La Farce.
Dressing room… Admire its dress
Open your eyes, search and decipher all the nuances of the wine's dress!
Two kitchens…Be intoxicated by its perfume
Discover the aromas of white and red wines and solve the associated riddles.
Playroom…Feel its body
With the help of unusual objects, identify the sensations of the touch of wine in the mouth.Find the number located a mystery number in each room!Try to find the code that will unlock the oenological secret!
Part 2: Oenology initiation course
After the oenological escape game, take part in an introductory course in oenology with the commented tasting of St Émilion Grands Crus from Château Pas de l'Âne paired with fine chocolates from the artisan Denis Daubos.
Duration : 2h
Good to know
What's included
Escape game et l'initiation à l'oenologie. Dégustation de 2 Saint-Emilion Grand Cru accompagné de chocolats.
Not included
La visite de la propriété n'est pas comprise mais possible sur option (5€/pers en sus à régler sur place, nous le préciser à l'avance).
Number of participants
Jusqu'à 6 personnes pour l'escapewine® classique.
Good to know
Merci de vous présenter 5 minutes avant le début de l'activité.
Pensez bien à vous munir de votre masque.
Si vous êtes moins de 6 personnes, d'autres participants peuvent se joindre à vous pendant l'activité. 
Sur le GPS, indiquez "Le Cros 33330 Saint-Emilion". Vous trouverez le parking de la propriété un peu avant le lieu dit le Cros (derrière la propriété). 
Meeting point
Château Pas de l'Ane - Oenanim, Le Cros, Saint-Émilion, France
Mélissa Bodereau
Château Pas de l'Ane - Oenanim, Le Cros, Saint-Émilion, France

Exact location