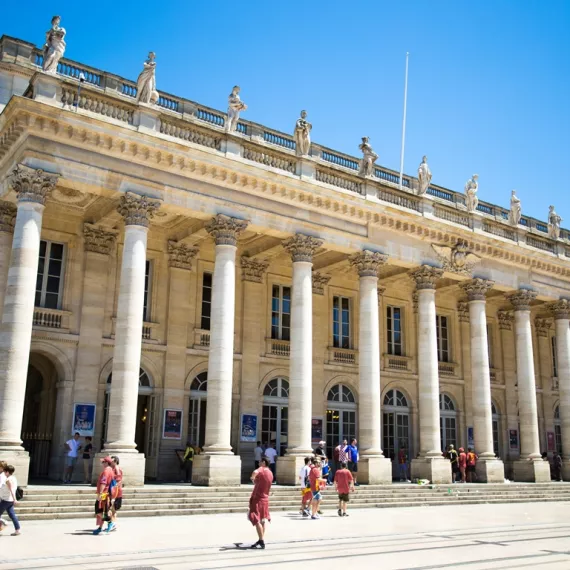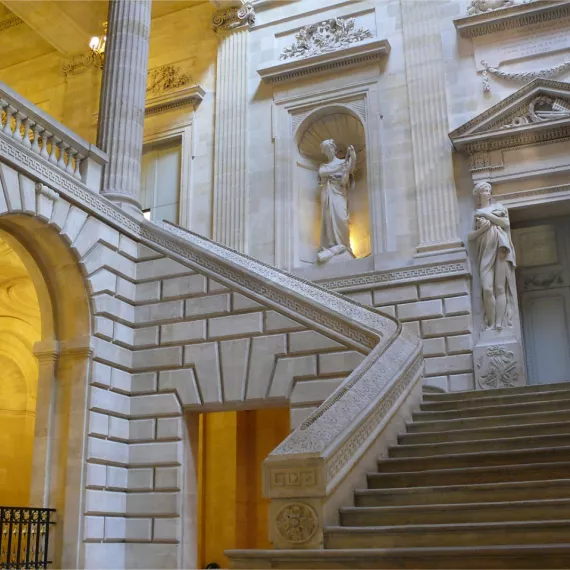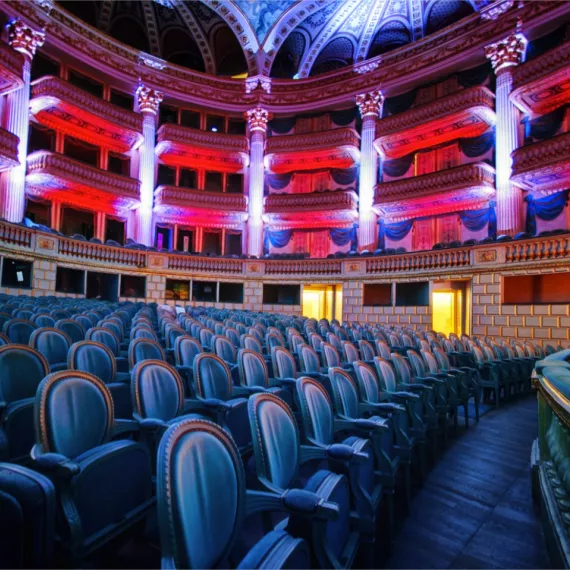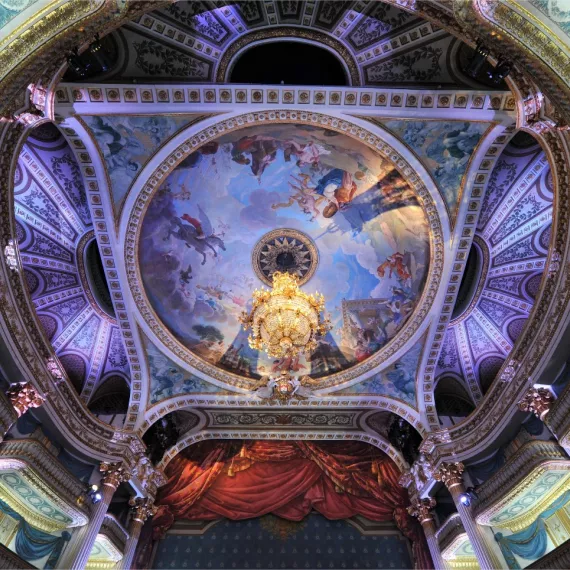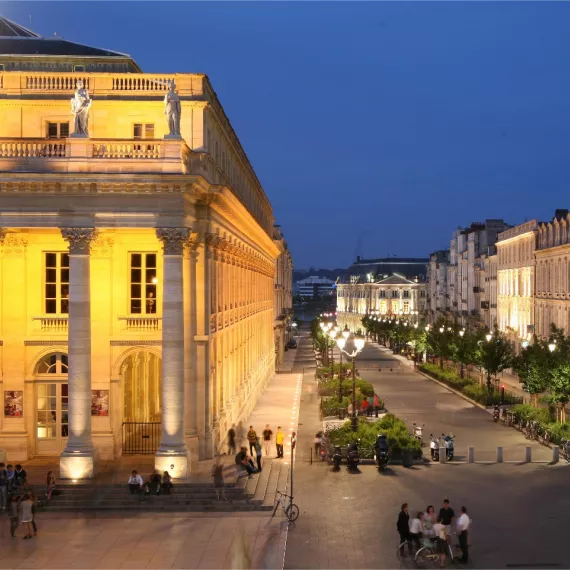 Monument
Opera House guided tour
From 10€ / pers
Bordeaux's city centre features a marvellously elegant monument. The Grand Théâtre has delighted visitors and been the pride and joy of Bordeaux for over two centuries.
Bordeaux's must-see monument
50 min guided tour
Headquarters of the Opéra National de Bordeaux
A majestic building designed at the end of the 18th century by the architect Victor Louis, the Grand Théâtre is undoubtedly the most spectacular. It stands on the site of the ancient Roman temple of the Pillars of Tutelle. Its elegant and refined neo-classical architecture makes it one of the most beautiful theatres in Europe.
It is one of the few remaining theatres to have been built entirely of wood. It was inaugurated in 1780 with the presentation of Racine's "Athalie". Since 1990, ongoing restoration work has restored the Grand-Théâtre to its 18th-century glory, while adapting it to the needs of our time.
The guided tour includes an exterior presentation of the building, followed by a visit to the vestibule, the Great Staircase and the auditorium.
Guided tour in French, English or Spanish - choose your language.

Good to know
Number of participants
de 2 à 20 participants
Good to know
se présenter 5 mn avant l'horaire de visite.
Meeting point
Devant la boutique du Grand Théâtre, Place de la Comédie, Bordeaux, France
Devant la boutique du Grand Théâtre, Place de la Comédie, Bordeaux, France

Exact location
Tram B station Grand Théâtre
They had this experience
Very good guide, very informative and also thoughtful as it was during the heat wave.
Entertaining and well informed. A great tour and guide
The Opera House is exquisite. The most beautiful architecture inside and out. The refurbed theatre is a treat. The tour guide was clearly very enthusiastic about history and his subject, but took too long with his detailed explanations - supported by copious historical maps - and lost people on the way because of this. Would have wanted to spend more time inside and in different parts of the building e.g. behind stage, dressing rooms etc. Not the greatest tour I've been on.
This was a great tour where I learned a lot and was able to appreciate the Opera House more deeply. The guide was knowledgeable about the building, its architect, and their connections to Bordeaux and other parts of France and French history. I would definitely recommend this, especially since I was there in summer when there aren't any regular opera performances.