The Tourist Office is at your disposal 7 days 7 to advise you, refer, offer tours and guided tours. Do not hesitate to contact us, it is with pleasure that we will discover the heritage and the vineyards of Bordeaux.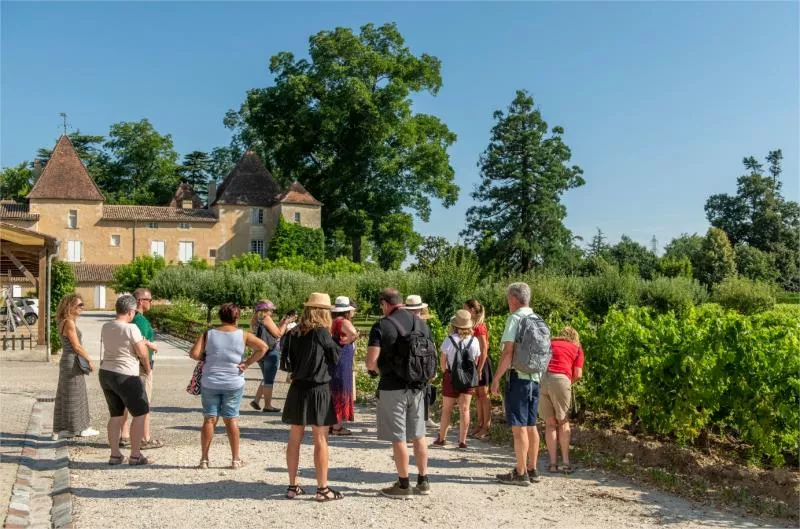 They had this experience with Bordeaux Tourism & Conventions
D
Für Erstbesucher geeignet
Positiv: - sehr engagierte Tourguide - auf individuelle Fragen wurde eingegangen - Organisation, Service, Buchung absolut ok Negativ: - zweisprachige Führung (Franz./engl.) ist suboptimal, sehr schwierig zu folgen. Audioguide wäre besser - starker Schwerpunkt auf Architektur zu Lasten weiterer historischer Sehenswürdigkeiten
Answer from Mr. Office de Tourisme et des Congrès de Bordeaux Métropole x
Sehr geehrter Herr, Mit Interesse nehmen wir Ihre Kommentare und Ihre Gefühle zu dieser Führung zur Kenntnis. Vielen Dank, dass Sie sich die Zeit genommen haben, uns dies mitzuteilen und an die betreffende Abteilung weiterzuleiten, um die Qualität unserer Besuche zu verbessern. Wir hoffen, Sie bald wieder begrüßen zu dürfen. Herzlich Das Empfangsteam des Fremdenverkehrsamtes Bordeaux Métropole
A
Excellent value! (St. Emilion)
The tour was concise and good considering the price. What was best though, was visiting the old monolith church in Saint Emilion, which is closed to the public and can only be accessed through this kind of group visits. That was very unique & definitely the highlight of the tour! Hosts (from Bordeaux Turism Office as well as in the chateau) were very knowledgeable and explained things well both in French and English.
This wine tour to the Medoc and Margaux region was exceptional. The tour guide was very well informed and relayed lots of interesting information in English and in French to prepare us for the two wine chateaux visits. The wines we tasted were very good and the hosts were very welcoming. This was a great tour. I highly recommend it.
Answer from Monsieur Office de Tourisme et des Congrès de Bordeaux Métropole x
Dear Sandra, We thank you very much for your comment and are glad to see that you really enjoyed this wine tour! We will send your review to our guide and hope to see you again soon to experience something else! Best regards, the OTCBM team.
A very informative tour of the old town which gave us an insight into Basque culture and the history of Bilbao.
What a great tour it was. Very insightful for the history and socio-economic development if Bordeaux. Thank you!