The Tourist Office is at your disposal 7 days 7 to advise you, refer, offer tours and guided tours. Do not hesitate to contact us, it is with pleasure that we will discover the heritage and the vineyards of Bordeaux.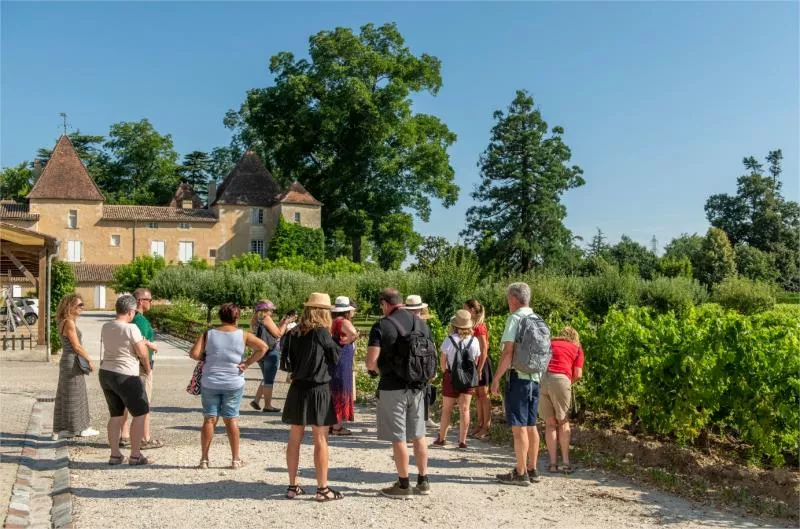 They had this experience with Bordeaux Tourism & Conventions
Very informative and fun with some nice touches of humour, great potted history of Eleanor of Aquitaine, (and a book recommendation on her!) which I have ordered! We learned much and would love to return to Bordeaux.
M
visite super intéressante
Un super guide qui raconte le "vrai Bordeaux" avec une touche d'humour, nous n'avons pas vu les 2h passer ! je recommande !
Bonjour, Les + : - raconté sous forme théâtrale et avec humour - aller sur les lieux importants Aucune difficulté rencontrée Je recommanderai
Découverte de Bordeaux du temps de Chaban-Delmas par un acteur connaissant parfaitement son sujet et avec un excellent timing. Bravo!
Ce qui m'a plu c'est la prestation de Alcide guide conférencier INDEPENDANT très professionnel et passionnant Ce qui m'a déplu C'est l'office de tourisme de Bordeaux qui nous a indiqué à 14h40 que le guide était en retard alors que Alcide n'était pas en retard car il n'était pas inscrit sur le planning pour cette visite... Je recommanderai cette visite avec Alcide
Answer from Monsieur Office de Tourisme et des Congrès de Bordeaux Métropole x
Bonjour Stéphanie, Nous vous remercions d'avoir pris le temps de nous faire part de vos remarques et les transmettons au service concerné afin d'améliorer la qualité de nos visites. Bien cordialement, L'équipe Accueil de l'Office de Tourisme de Bordeaux