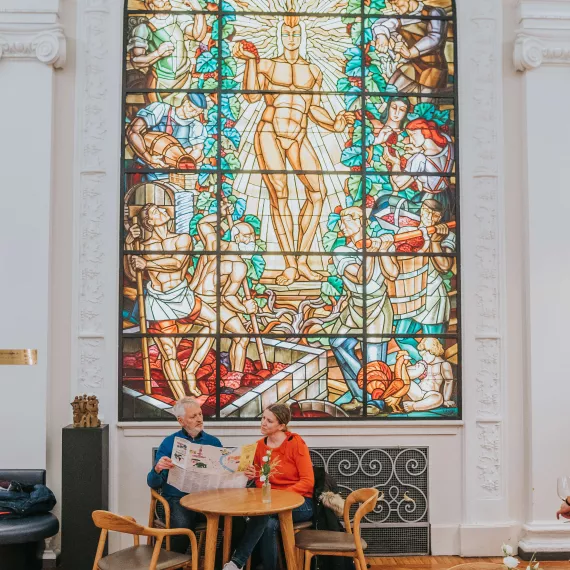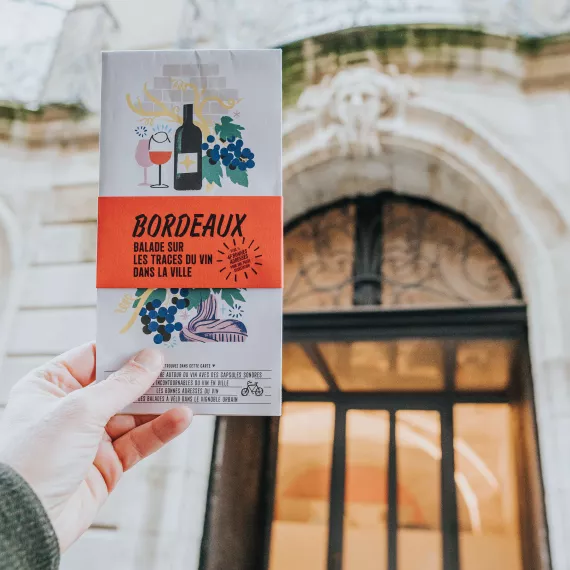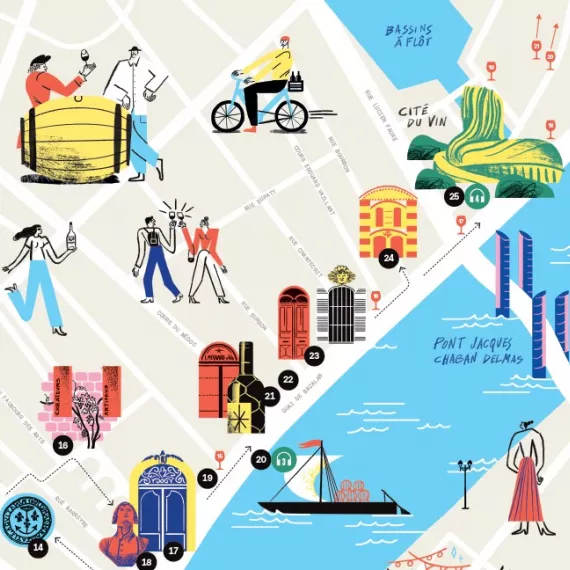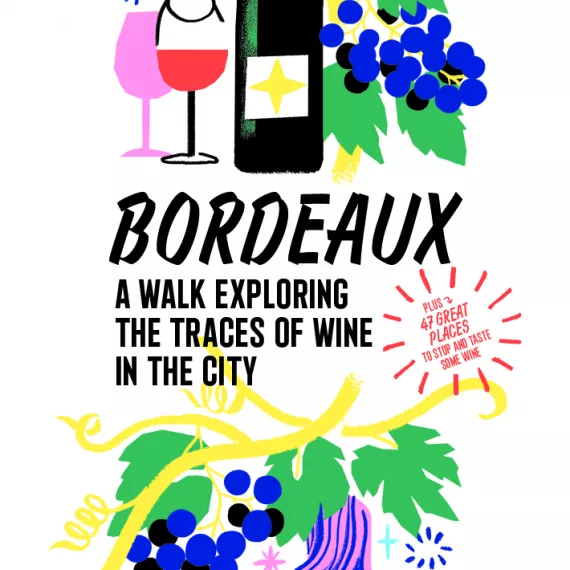 Experience
Bordeaux, a walk exploring the traces of wine in the city
From 3€ / pers
Why not set off on a hunt for traces of wine around Bordeaux?
With this map, go out and explore the city on a history, fun and flavour-filled two-hour walk (approximately).
A wine-based trail with audio capsules
The must-visit city-based wine sites
Where to buy / taste wines
Cycling routes through the urban vineyards
Sculpted details, cobbled alleyways, espaliered vines… each step of the journey reveals the city's strong links with wine, sometimes in unexpected ways.
Travel across the city from the Bordeaux Wine Council (CIVB) to the Cité du Vin, finding out along the way how wine production and the wine trade have shaped the city known as 'The Port of the Moon' for centuries. Add an immersive aspect to your journey with four audio capsules using a QR Code.
On the reverse side of the map, choose from almost twenty places which you can visit in your own time, all of which are accessible on foot or via public transport: monuments, museums, heritage sites or wineries… Each place listed has its own way of telling Bordeaux's love story with wine.
Finally, if you fancy, stop off for a tasting at one of the many addresses marked on your map. There are plenty of wine shops and wine bars ready to welcome you and share a little bit of modern wine history with you… in a glass!
Good to know
Meeting point
12 Cours du 30 Juillet, Bordeaux, France
12 Cours du 30 Juillet, Bordeaux, France

Exact location