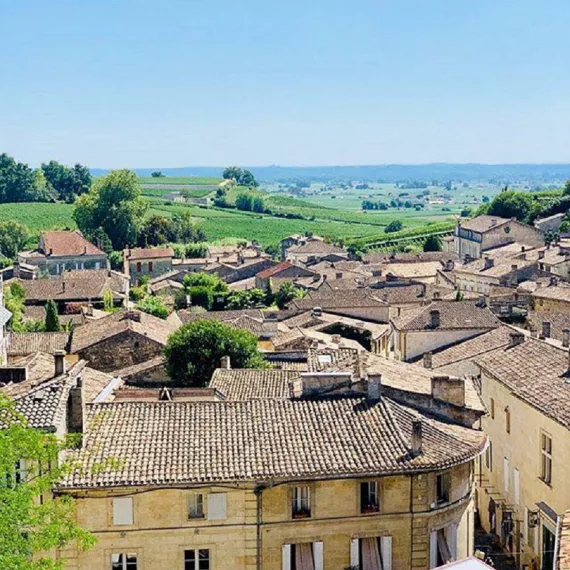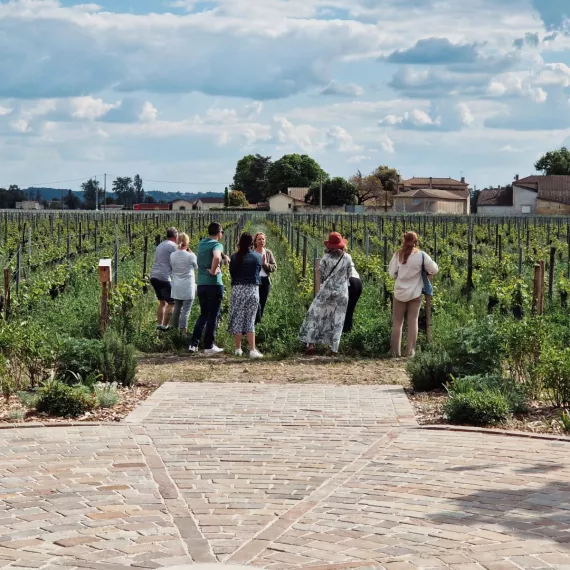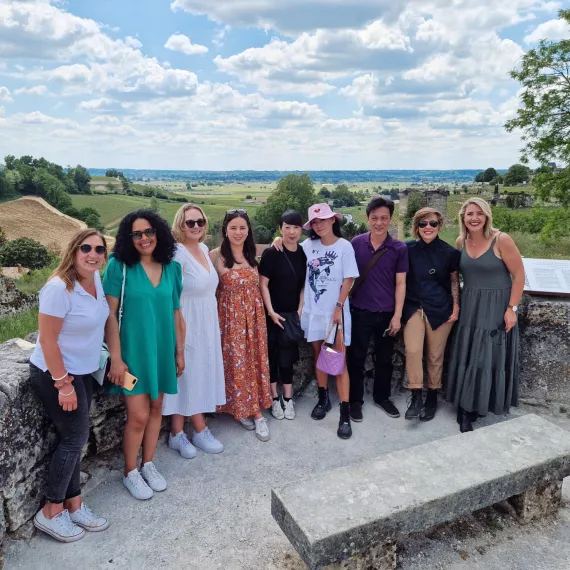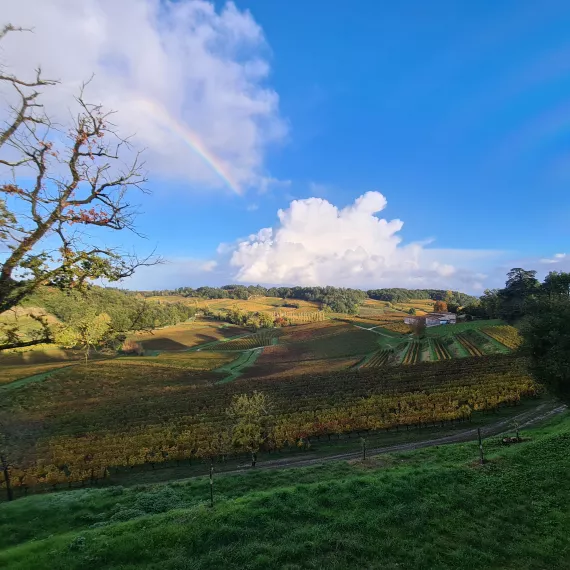 Excursion
Saint-Emilion Wine Lovers (morning)
From 76€ / pers
Delve into the historic streets of the medieval village of Saint-Emilion and its ancient vineyard listed as a Unesco World Heritage site. You'll start this tour with a discovery walk followed by a tasting at a distinguished local winery.You will learn about wines from nearby appellations within Saint-Emilion such as Pomerol, Montagne Saint-Emilion, and Fronsac., with an exclusive inside look at the art of winemaking by the locals! A good introduction to Saint-Emilion vineyard to awaken your taste buds.
Tour of a local winery including several wine tastings
Guided walk through Saint Emilion village
Local bilingual (French/English) guide
8:50 AM: Meet your guide in front of the Bordeaux Office de Tourisme at 12 cours du XXX Juillet.
9:00 AM: Departure to Saint-Emilion. On the way, your local guide will explain more about Bordeaux's diverse vineyards and discover the beauty of Bordeaux's countryside views.
09:50 AM: Arrival at Saint-Emilion! This visit includes a small guided stroll along the quaint cobbled streets of the village.
11:00 AM: Tour of a Grand Cru or Grand Cru Classé winery, exploring the intricate states of winemaking from grapevine to bottle, finishing with a tasting of 4 wines with the vineyard's host.
1:00 PM: Back to Bordeaux in front of the Office de Tourisme.
Good to know
What's included
Transport in a comfortable 8 seater minivan
A local bilingual guide
A tour of a local winery and wine cellar
A vineyard map
Number of participants
Tour operates from 2 to 8 people
Good to know
This tour is not suitable for children younger than 12 years old.
All tours leave precisely at the scheduled departure time. Please, be on time to avoid missing your tour.
Meeting point
12 Cours du 30 Juillet, 33000 Bordeaux, France
Office de Tourisme et des Congrès de Bordeaux Métropole
12 Cours du 30 Juillet, 33000 Bordeaux, France

Exact location
Tram B or C: Quinconces
They had this experience
I really enjoyed my half day tour at Saint-Emilion with our tourist guide. Visiting this winery was a great experience and I bought a bottle of Bordeaux to bring with me. It was fun chatting up with other visitors and explore the ville of Saint-Emilion even when it rained very hard. I would love to visit again and relive my wonderful experience.
Answer from The Bordeaux Wine Trails Team
Delighted you had a great time exploring the village despite the rain and had fun on our Saint Emilion Morning Tour. Looking forward to hosting you again!
U
Lovely day in Saint Emilion
Our guide was lovely and very informative about wine making and the vineyards. She helped us with advice about staying on Saint Emilion and getting a tour of the excavated church and gave us recommendations about the village. We would have liked to see a second vineyard, preferably one that was a bit more rustic than the one we saw. I would recommend the tour.
We thoroughly enjoyed our tour to Chateau Bonalgue and Saint-Emilion. Our driver/guide (Anton) was fantastic - very knowledgable, friendly and with excellent English. We learnt so much about the wine making process. It was good being in a small group of 8 people. Then it was great to walk through Saint Emilion..... We would highly recommend this tour....... 5 *'s from us........
R
Excellent trip to St. Emilion
We really enjoyed this trip - Melina was a lovely driver/guide, very friendly with excellent English, and it was great being in a small group of just 8 of us. Hugo at Cadet Bon vineyard was fantastic in explaining the wine making process - we learnt so much. Tour of St. Emilion was good too. A lot packed into a morning's trip. Would certainly recommend it to friends.