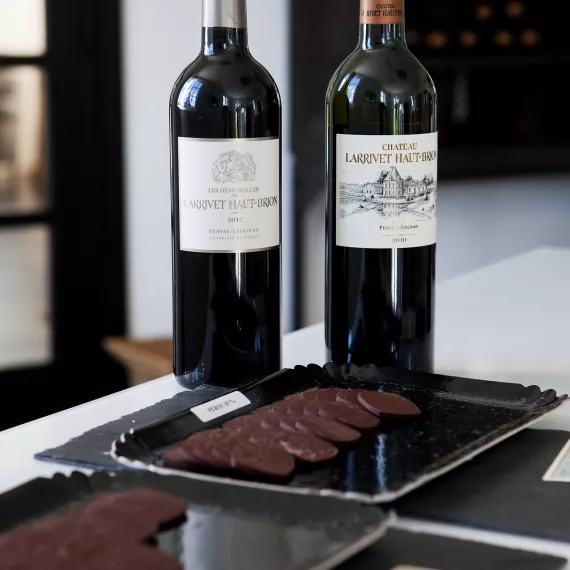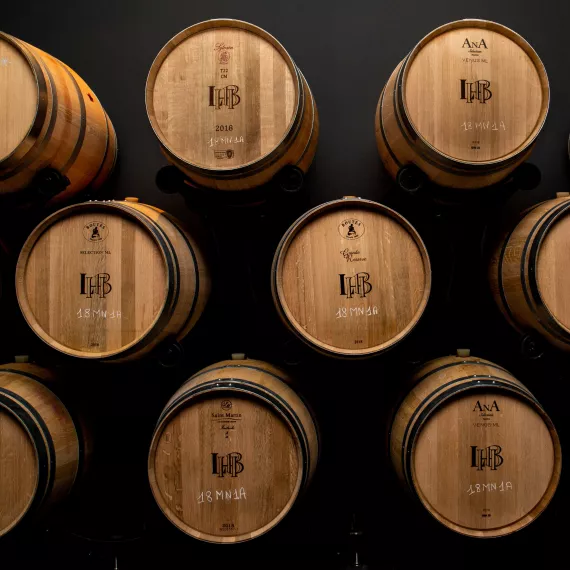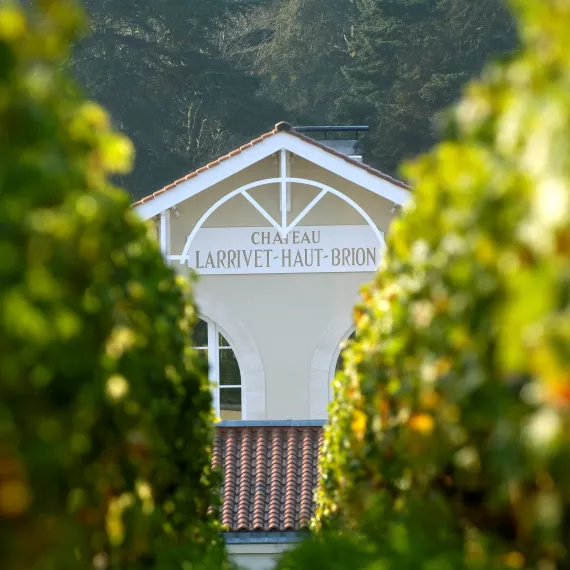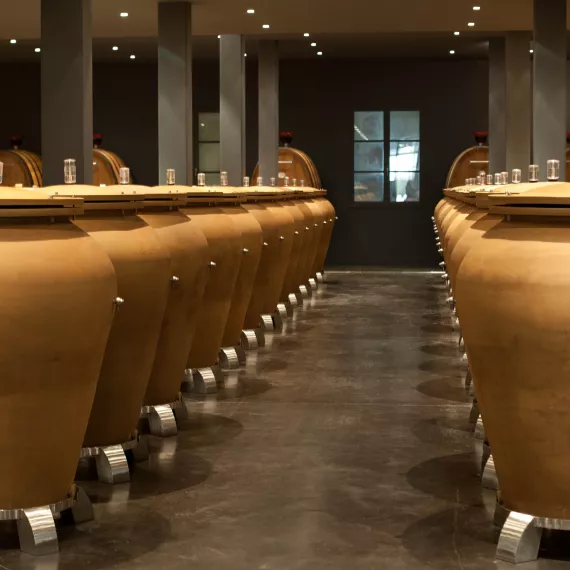 Experience
Wine & Chocolate tour at Château Larrivet Haut-Brion
From 30€ / pers
In the heart of the Pessac-Léognan appellation, Château Larrivet Haut-Brion invites you to taste its audacious and colorful soul !
Discover the secrets of our sparkling creativity by visiting our atypical cellars and their majestic "eggs" and jars, then dare the shocking meeting between 3 of our wines and Saunion, Lalère & Maëlig chocolates ! Break the codes and bite into the gourmet selection we have in store for you, to awaken your own taste buds.
Property rewarded with 2 Golden "Best of Wine Tourism" and 1 Silver Medal at the "Trophées de l'Oenotourisme"
A unique collection of decorated "concrete eggs" and terracotta jars with an antique look
Playful tasting of 3 red wines with 3 chocolates from different chocolate factories in Bordeaux
Access to the Vintage Garden
At Château Larrivet Haut-Brion, embrace the immensity of a world where the touch of fantasy is distilled over and over again ! We welcome you here in the authenticity of a true family home where, for over 30 years, art and innovation have been cultivated. From our collection of decorated "eggs" to the majestic jars and the Vintage Garden which is the allegory of our wines... our "Crazy Taste Buds - Chocolates" tour has many surprises in store for you!
The highlight of your gourmet getaway : the tasting. A true gastronomic score where our red wines and the dark chocolates from different chocolate factories in Bordeaux are sublimated, the tasting is renewed each year to better surprise your taste buds.
From now on, taste the wine Les Demoiselles from Larrivet Haut-Brion, associated with the chocolate St Domingue from the Saunion chocolate factory : a duo that will reveal you all its fantasy and its greediness...as if you were biting into a piece of cake from the Black Forest! Then comes one of the exceptional vintages of Château Larrivet Haut-Brion accompanied by the chocolate of Ghana from the Lalère chocolate factory with great elegance and balance. Last arpeggio of this culinary melody: the meeting of an old vintage of Château Larrivet Haut-Brion and the chocolate of assembly Guatemala & Madagascar, creation of the chocolate factory of Maëlig, of an obvious union.
New gems to discover without delay !
Good to know
What's included
Guided tour and tasting of 3 wines and 3 chocolates
Number of participants
1 to 8 persons per tour
Good to know
Please arrive 5 minutes before the start of the visit.
Meeting point
Château Larrivet Haut-Brion, 84 Avenue de Cadaujac, Léognan, France
Château Larrivet Haut-Brion
Château Larrivet Haut-Brion, 84 Avenue de Cadaujac, Léognan, France

Exact location