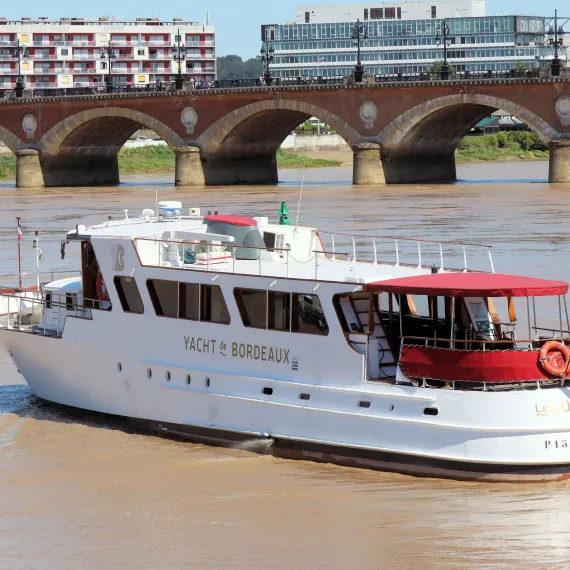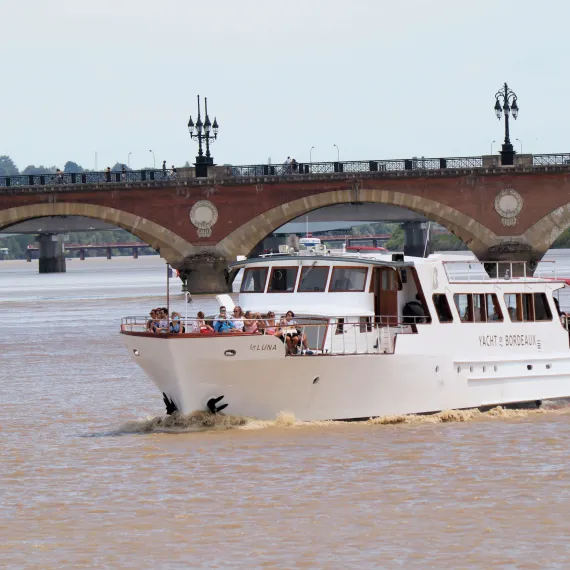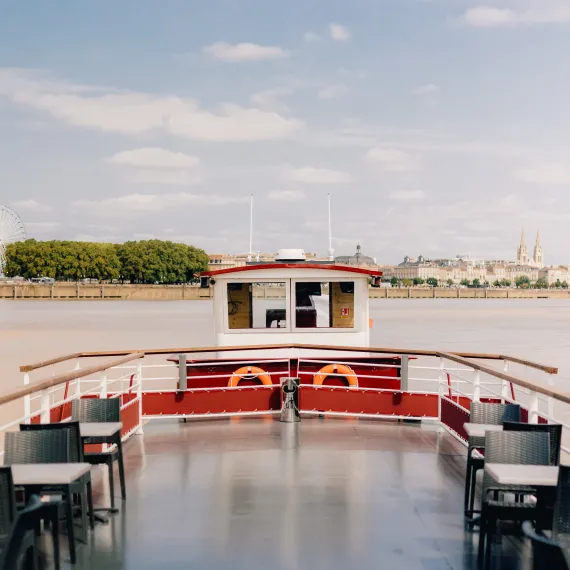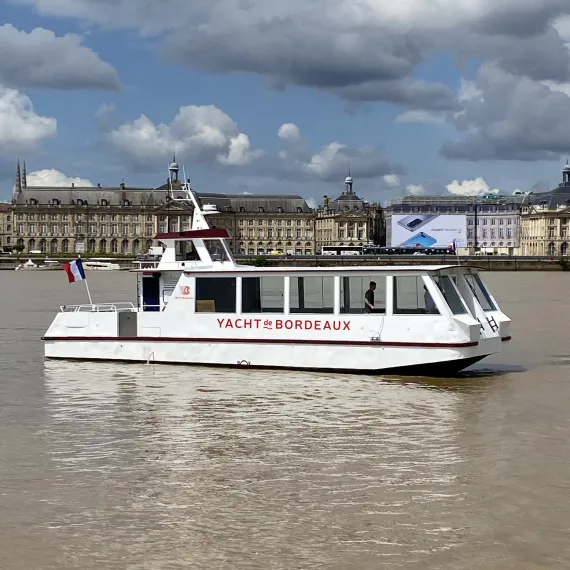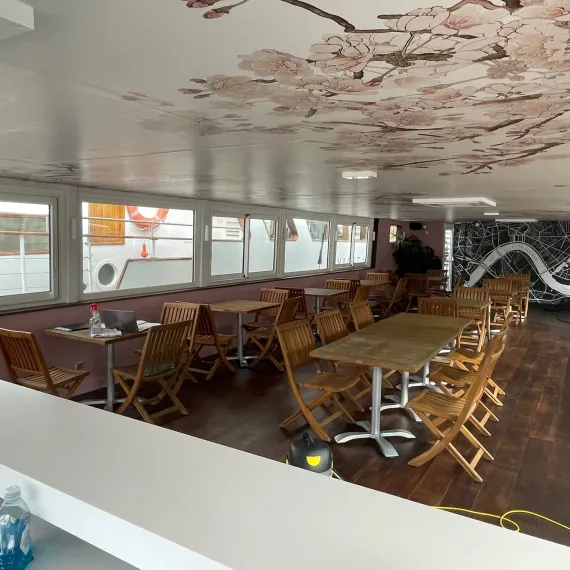 On the river
Commented cruise Yacht de Bordeaux
From 19€ / pers
Discover Bordeaux from the Garonne!
The Yacht de Bordeaux company welcomes you on board for a privileged and unforgettable cruise of 1h30.
The best of Bordeaux is offered to you during this prestigious commented cruise.
The only postwar yacht from Bordeaux.
Guided tour by our experienced tour guide.
Discovery of Bordeaux seen from the river while enjoying a glass of wine and a canelé
Our guide will make you appreciate, like a good wine, Bordeaux, a city listed as a UNESCO World Heritage Site in 2007.
Nothing beats sailing in the port of La Lune to help you discover its beauty and history.
Our goal: to give you the keys to Bordeaux from the Garonne, but above all to make you want to come back one day!
Open your eyes, we take care of the rest...
You board near the water mirror and enjoy the marvelous spectacle offered by the city's most famous monuments and bridges.
During this cruise, Yacht de Bordeaux wishes to share with you its passion for Bordeaux and its river.
We look forward to welcoming you on board.
Good to know
What's included
Un canelé et un verre de vin de Bordeaux (12,5cl) Rouge, Blanc, Rosé ou toute autre boisson (chaude ou soft).
Number of participants
The visit takes place from 10 to 150 people.
Good to know
Embarquement 30 minutes avant le départ.
EMBARQUEMENT :
- Ponton d'Honneur, Passerelle Garonne, Face 186, Quai Richelieu 33000 Bordeaux (Maison Eco-Citoyenne).
Meeting point
186 Quai Richelieu, 33000 Bordeaux, France
PONTON D'HONNEUR, PASSERELLE GARONNE, OPPOSITE 186 QUAI RICHELIEU 33000 BORDEAUX (MAISON ECO-CITOYENNE)
186 Quai Richelieu, 33000 Bordeaux, France

Exact location
TRAM C : STOPPING PLACE OF THE BOURSE
They had this experience
M
Super guide ! Boisson et cannelé offerts au départ. Super activité. A faire absolument !
La guide était géniale !
Great cruise Our guide was amazing I would recommend this activity
Limited route and the rubbish dump at one end. People smoked on the outer decks, spoiling the tour for non-smokers. Commentary was hard to hear at most times. Much better tour options in beautiful Bordeaux.
Our tour guide was lovely, professional and very entertaining, speaking both French and English fluently. Very informative, fun little adventure!