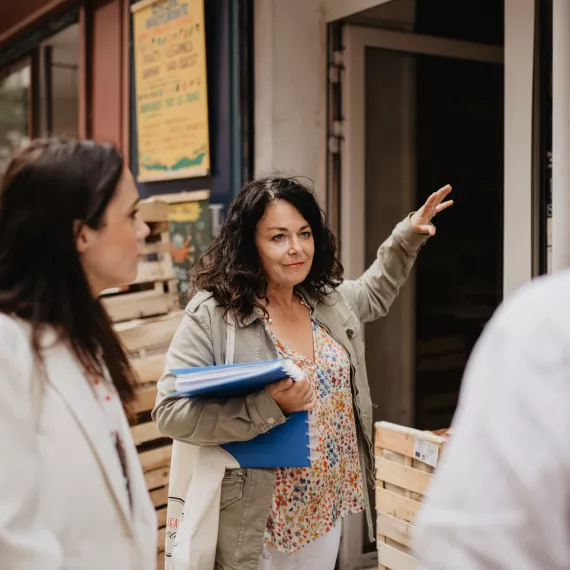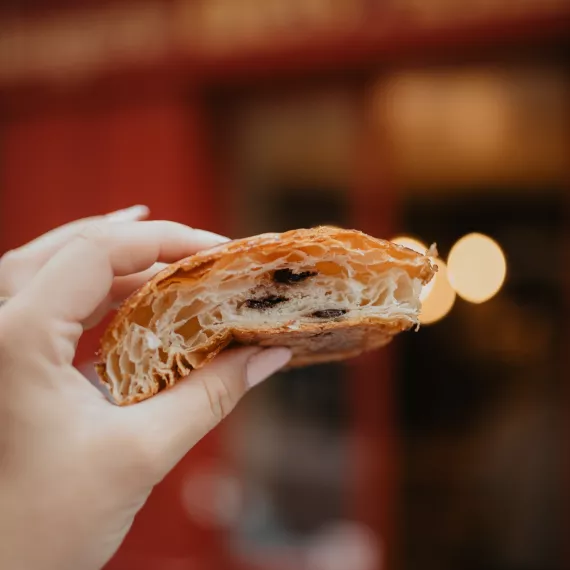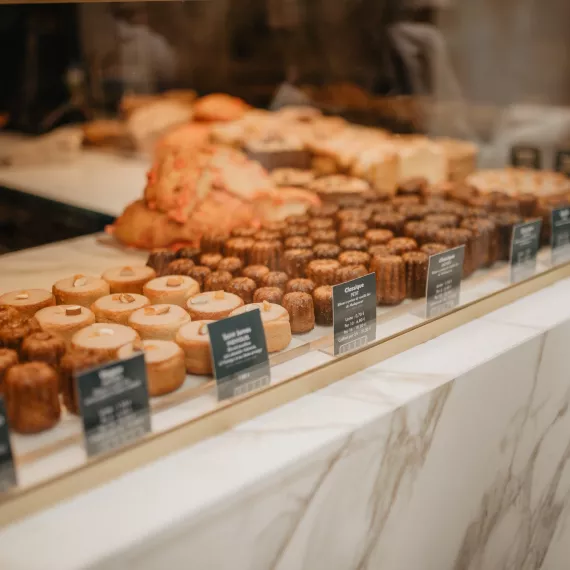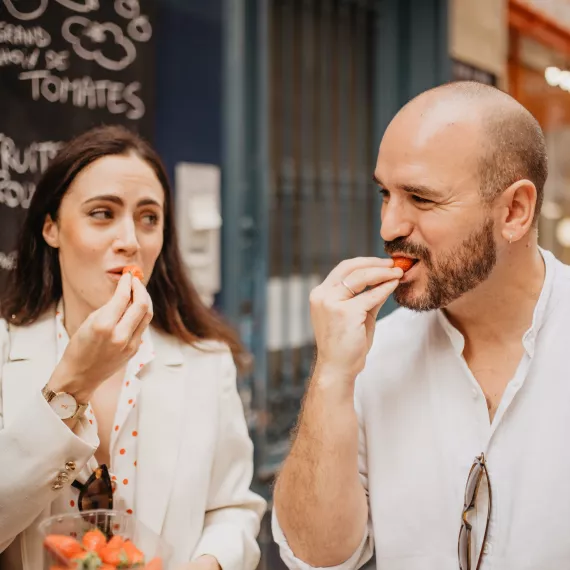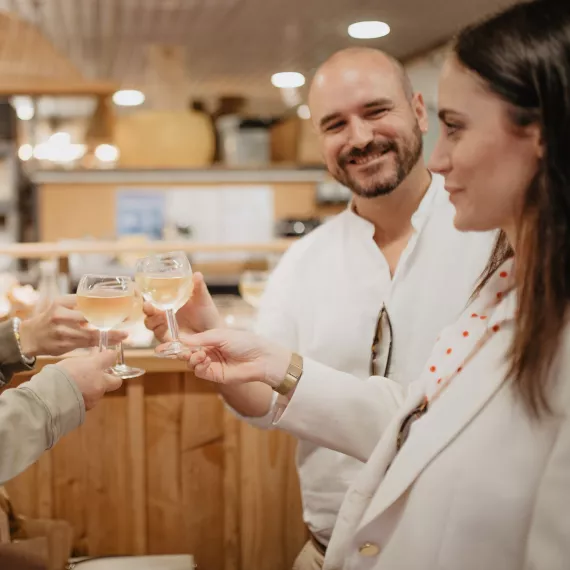 Guided tour
Food tour in the historic district, Bordeaux
From 99€ / pers
This Gourmet Tour will take you to the historic district of Bordeaux, then the Saint-Michel neighborhood, and finally the city's iconic market, Marché des Capucins.
A Gourmet Stroll in a Middle age district
A Part of the World Heritage list in Bordeaux
The biggest covered market in the region
9 to 10 sweet and savoury tastings
An addresses notebook of our Gourmet selection
Enjoy an exclusive culinary experience in Bordeaux.  This, thanks to our careful selection of succulent local addresses, focused on local producers.
GOOD TO KNOW
- It is recommended to wear good shoes and comfortable clothes
- Please inform us 24 hours in advance if you have any special dietary requirements 
- The food tour only takes place with a minimum number of participants of 2 people
Indeed, did you know that the selection of addresses for a food tour is carefully prepared during several months?
- Meeting with producers/artisans
- Visit of the production workshops
We would be delighted to share our secrets with you.
You will be surprised by this experience in which you will discover a gourmet Bordeaux, attached to its local products and so avant-garde. This guided and gourmet tour will pass through the historic district of Bordeaux and then the centuries-old Capucins Market, to end in the Saint-Michel district at the home of one of the best young chefs in Bordeaux. 
THE COURSE
We start the Culinary Stroll from one of the famous small squares of Bordeaux, Place Saint-Pierre. To start this morning stroll, we will settle in a famous coffee shop of the beautiful wine capital. The history of this port and its merchandise will be told to you and for that we will start with our first coffee and chocolate tasting, the best in the city. Our visit to the old quarter will resume: the beauty of the place will surprise you. 
The crossing of this marvelous district will be punctuated by three sweet gourmet stops, where an innovative grocery store will be presented to you, with a tasting out of time, then that of an emblematic speciality of the city to finally finish with a passionate subject, the bread. We are very proud of this selection of bakers, which we will be delighted to share with you. 
After a short stroll through the streets of the Old City we will arrive at the Covered Market. What a life! Cheese with wine and cold cuts will delight you: we will talk about quality and production methods.
We will finish this guided tour by sitting down to taste one of the signature dishes in a local restaurant. It will be accompanied by wine and followed by a small dessert.
Bordeaux A Dream is a local company that has only one desire: to promote our French know-how and in Bordeaux in particular that of the New Aquitaine region, and to provide you with unforgettable experiences.
Good to know
What's included
Coffee
Chocolates
Sweets or fruits
Pastries
Bread and viennoiserie 
Cold cuts or cheese
A dish signed by a famous chef
Wine
Number of participants
From 2 to 6 people
Good to know
Please send us your Food allergies end special diet
Meeting point
5 Rue des Argentiers, 33000 Bordeaux, France
5 Rue des Argentiers, 33000 Bordeaux, France

Exact location
Place de la Bourse