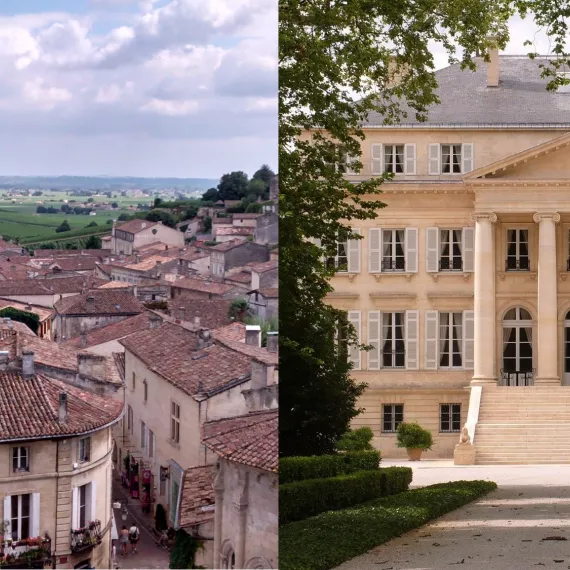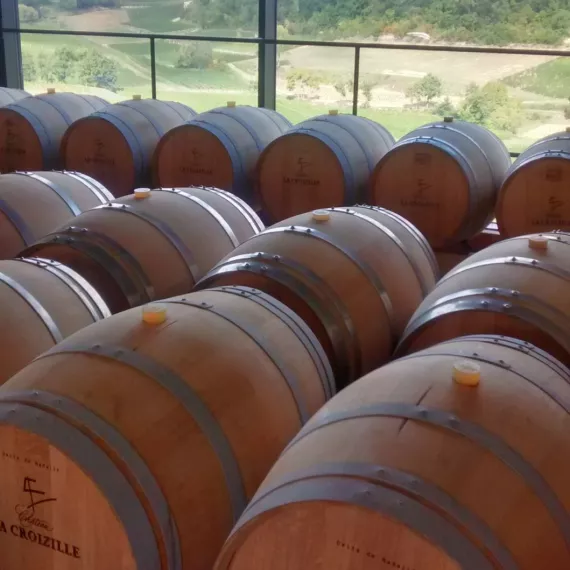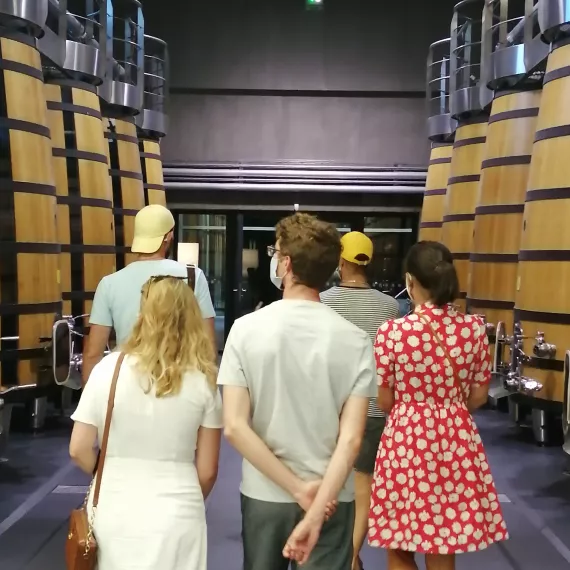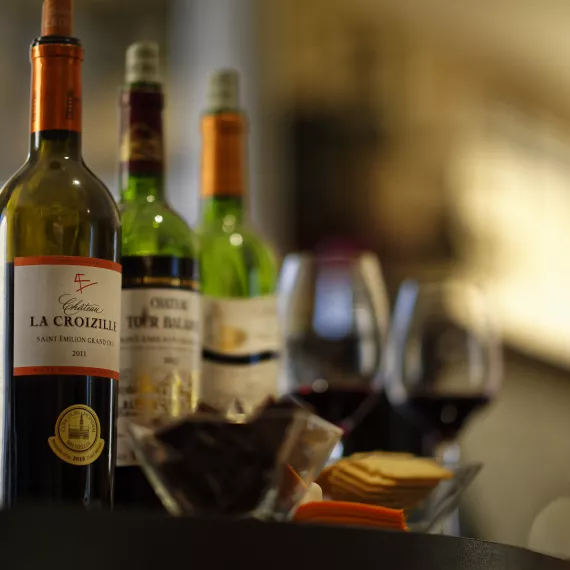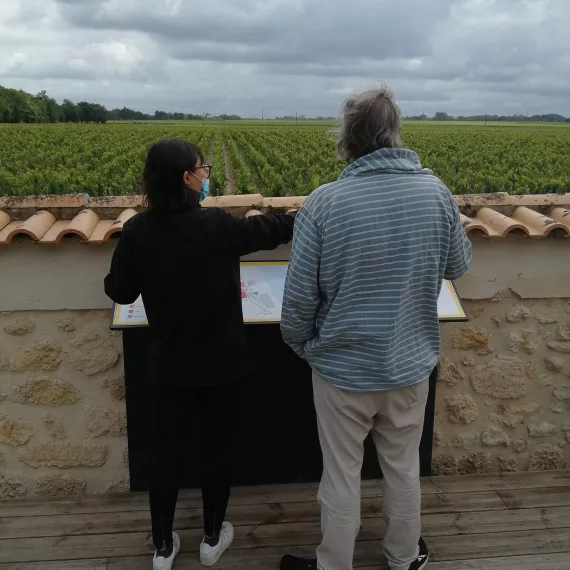 Excursion
Full day : Saint-Emilion AM / Margaux PM
From 155€ / pers
Discover the most beautiful vineyards of Bordeaux, for a day. Discover the vineyards and wines of the 2 banks of Bordeaux: Saint-Emilion and Medoc, with picnic lunch and wine included.
One day tour to 2 great wine regions
Visit and tastings at 3 wineries
Guided tour of the UNESCO village of Saint-Emilion
Picnic lunch with a glass of wine
9:00am : Meet your guide in front of the Olala workshop located in the center of Bordeaux. Set off in a small group of eight poeple, for one of the most beautiful vineyards in France : Saint-Emilion.
10:00am : First stop : visit and tastings at a Saint-Emilion Grand Cru winery, hospitality and great wines are waiting for you. The enthusiasts welcome you with open arms to talk to you about terroirs, history, the art of blending…
11:00am : Guided tour of the village of Saint-Emilion, a UNESCO World Heritage Site
1:00pm : Back to Bordeaux for a picnic lunch break (cold meal) at our Olala shop 
2:00ppm : Departure for the Médoc to discover the Appellation Margaux and 1st visit and tasting in a family property
3:00pm : Let's continue the exploration in a family owned property to learn more about vine-growing and vinification and enjoy a convivial tasting of 3 wines.
4:00pm : Photo stop at the famous Château Margaux
4:30pm : It is in a prestigious 1855 Classified Great Growth that we will complete the discovery of this appellation. After a guided tour of the estate, a fun and educational tasting is offered around two great wines elaborated with passion
6:00pm : Return to Bordeaux and drop off at our workshop on rue Mably. Before leaving, do not hesitate to ask your guide his recommendations and good tips in Bordeaux
Please note that the same program can be offered with Margaux on the morning and Saint-Emilion on the afternoon.
Good to know
What's included
Visit and tastings of the wines at 3 wineries
Guided walk in the village of Saint-Emilion
Picnic lunch (Cold cuts and cheeses, salad and a dessert with 1 glass of wine) in Bordeaux
Transport
Driver/Tour guide
Informative lifflets
Water
Number of participants
From 2 to 8 poeple
Meeting point
2 Ter Rue Mably, Bordeaux, France
Olala Bordeaux Workshop
2 Ter Rue Mably, Bordeaux, France

Exact location
Tramway lines B, C and D : Stop : QUINCONCES
They had this experience
I did this tour with my partner for our honeymoon. There was 6 of us. Our guide Yan is very knowledgeable and taught us all about the history and process of wine making. The wineries themselves were stunning. It may be a bit pricier than others but you go to both banks in Bordeaux and get lunch. Highly recommended.
It was a nice, planned trip, we have 8 people in this tour, the tour guide is knowledgeable However, the tour guide was constantly chatting in Frech with a guy from Quebec in the car, none of other 7 people could understand at all. Except at the beginning of 10 min, she introduced some wine information, the rest of time in the car, she only spoke in French with the guy from Quebec, virtually nonstop talking! It would be a much better trip if the tour guide can pay a bit more attention and respectful to 7 other people in the tour.
We had a wonderful tour with Olala Bordeaux that met all of our expectations. The only, very minor, issue is that we specifically wanted a tour that visited Saint-Emilion in the morning and Margaux in the afternoon, and I specified that when booking. When we arrived for our tour we were informed that they had changed the routine and we did it the other way around, supposedly to "allow us to see Saint-Emilion in the sunshine". Well the entire day was sunny, so it wouldn't have mattered anyway, and the town was so overcrowded late in the day that we did not actually get the guided tour that we had booked as the driver couldn't find a parking spot. We were left to explore on our own. Other than that one disappointment though, the entire day was fantastic and gave us everything else that we wanted. The driver guide was good at his job and made the tour very interesting. All in all I would recommend the company and would book a different tour if we are ever in Bordeaux again.
P
Wonderful experience! Highly recommend!
The whole experience was great! The guide was lovely and we enjoyed ever part of it. Would have loved to get some ore free time in St Emilion but I can see that it would extend the day even further. Highly recommend this company and this tour!