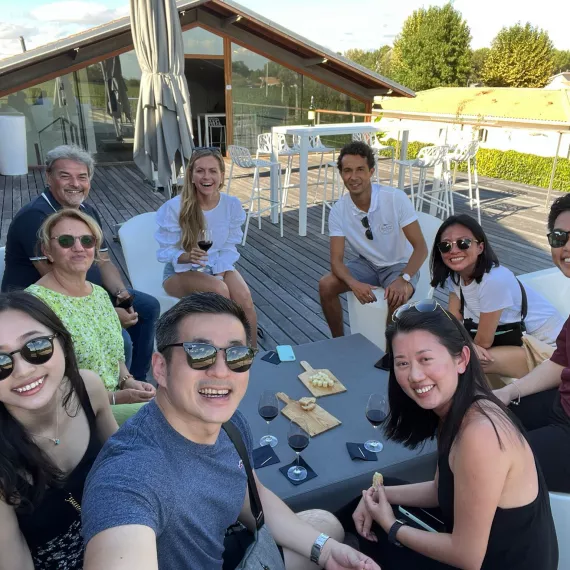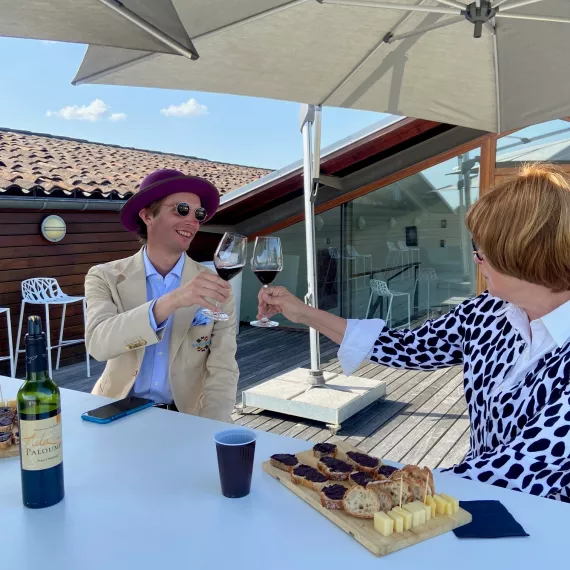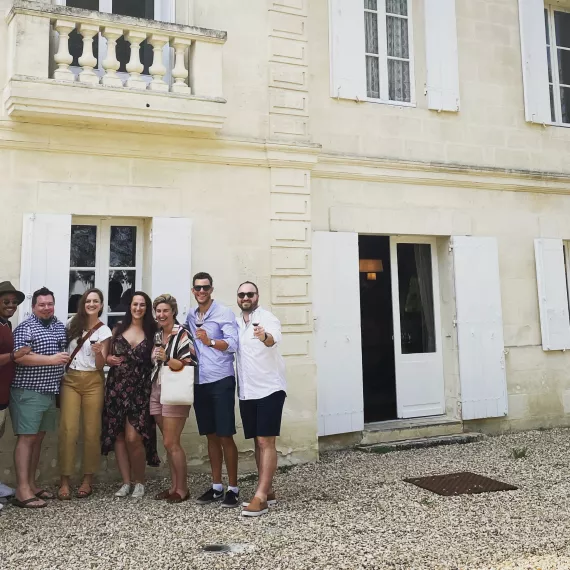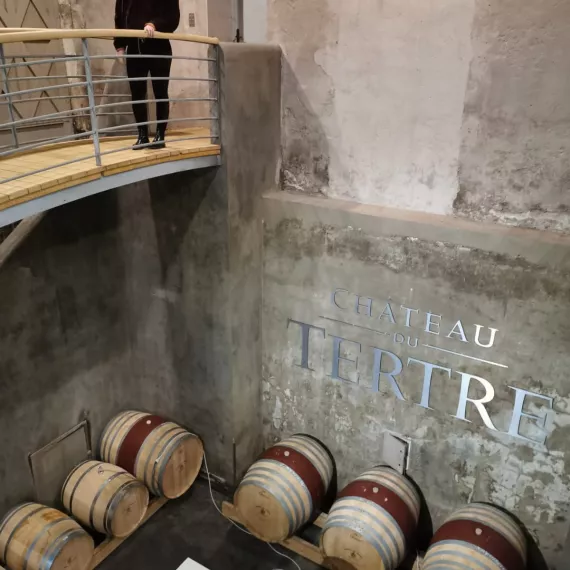 Excursion
Médoc Wine Lovers (afternoon)
Designed for all the Cabernet fans in the world, this is the ideal Médoc discovery tour! Take in the sights of the elegant architecture of numerous chateaus in the resplendent countryside that the Médoc is known for. The tour begins with a visit at a Grand Cru Classé château in the notorious Margaux wine region, where your palate will get a refined taste of their wines. The next chateau visit will take place at a family-owned vineyard estate where you will learn the delicate balance of world class wines paired with food to match. This tour is offered as a small group, so you have a unique experience to enjoy learning about the two distinct chateaux and their history. With exclusive access to local wineries and a non-stop flavor of food and wine, this is a tour not to miss out on!
2 winery visits including at least one visit to a Top Growth Château
Up to 6 wine tastings!
Nice platter of local delicacies
1:50 PM: Meet your guide in front of the Bordeaux Office de Tourisme at 12 cours du XXX Juillet.
2:00 PM: En route to the Médoc vineyards! Traveling along the Route des Châteaux, your guide will speak about Bordeaux's vineyards, and you'll get to enjoy some of the region's quintessential landscape.
3:00 PM: Visit a Grand Cru Classé winery in the Margaux appellation followed by a wine tasting.
4:00 PM: Scenic drive toward next stop on the tour, marveling at the various prestigious wineries including Château Margaux.
4:30 PM: Final visit for the day at a 'Cru Bourgeois' winery, including a wine degustation paired with a taste of the local produce!
7:00 PM: Back to Bordeaux in front of the Office de Tourisme.
Good to know
What's included
Transport in a comfortable 8 seater minivan
A local guide
2 winery visits that include wine tastings
A vineyard map
Number of participants
Tour operates from 2 to 8 people
Good to know
All tours leave precisely at the scheduled departure time. Please, be on time to avoid missing your tour.
Meeting point
12 Cours du 30 Juillet, Bordeaux, France
Office de Tourisme et des Congrès de Bordeaux Métropole
12 Cours du 30 Juillet, Bordeaux, France

Exact location
Tram B or C: Quinconces
They had this experience
T
Wonderful tour with a great guide
We loved every minute of our time with this Medoc wine tour. Our guide, Yan, was an amazing tour guide who had abundance of local knowledge seeing he was born and raised in the area. Plus he was a polite and very professional person. I give the tour 5 out 5 and in big part because of Yan. Upon our return one day we plan to do the St. Emilion tour and will look for Yan as our tour guide.
Answer from Jonathan Turban
Hi Tradene, Thank you so much for your wondeful review about Yan! When you get a chance could you share it on Tripadvsior reviews too? This would be a great support for us. https://www.tripadvisor.co.uk/UserReviewEdit-g187079-d2068515-Bordeaux_Wine_Trails-Bordeaux_Gironde_Nouvelle_Aquitaine.html Thank you and we will happy to have you on Saint Emilion tour next time!
G
Great half-day intro to the Medoc!
The half day Medoc tour was a great introduction to the region. We had a small group...and two chateau stops for tours and tastings, but we also stopped and checked out the grounds of Chateau Margaux. Our guide was very knowledgeable and friendly...would highly recommend!
My husband and I loved this wine tour - we enjoyed the wineries and scenery. Our tour guide, Yan, was exceptional and made the trip that much better. We definitely would recommend!
We loved the wine tour. Our guide was fantastic. He was very knowledgeable and charming. We didn't experience any difficulties in scheduling the tour. We would highly recommend that anyone interested in learning more about wine and getting to visit some of the wineries sign up for a great time.