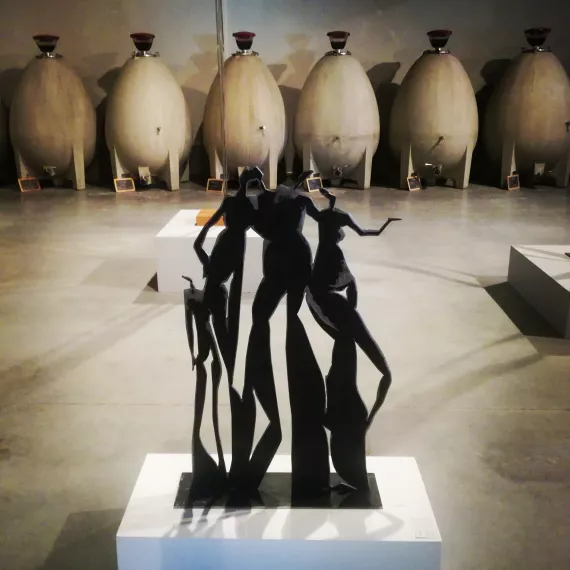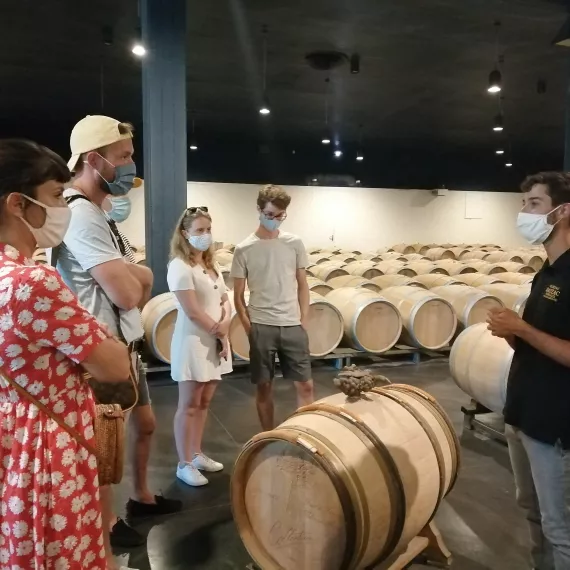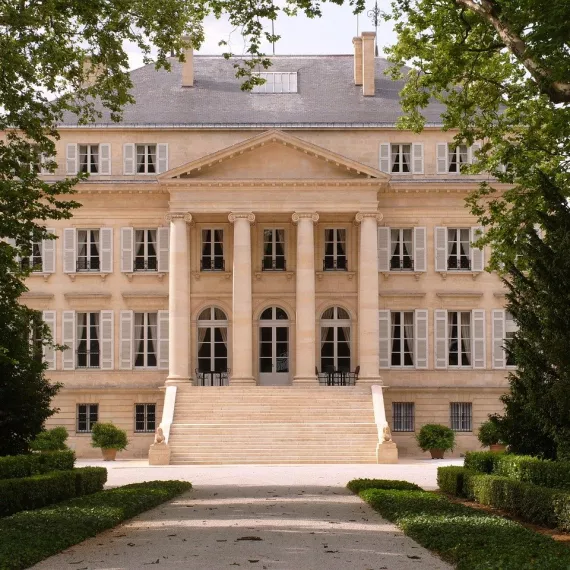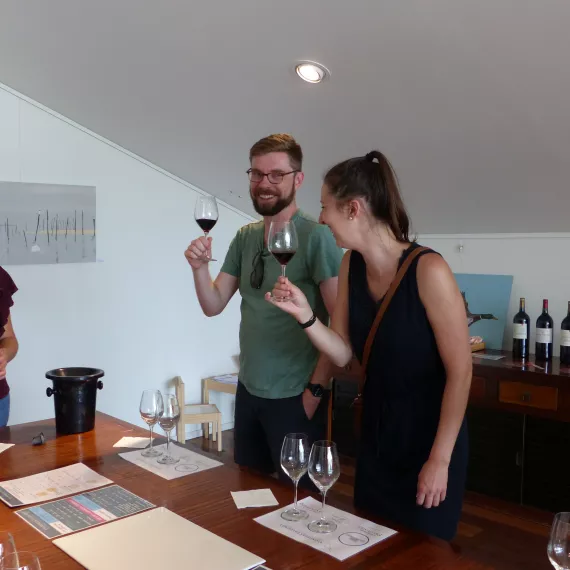 Excursion
A Half-Day tour in Margaux
From 85€ / pers
Margaux and its Chateaux is the ideal setting for a good introduction to wine-making and wine-tasting, while enjoying great Medoc landscapes. A morning or an afternoon to understand Medoc diversity through the tasting of 5 different wines, all typical of this legendary wine-area.
Tasting of 5 wines
Visit of 2 Chateau
Panoramic drive
Small group tour
private guide to assist you
Depart from the city center of Bordeaux aboard a van to discover the beautiful vineyards of the Margaux appellation and their wines. You will visit a first Chateau and enjoy a tasting of 3 wines, the opportunity to understand the specificities of this appellation.
During your visit to the first Chateau, you will be able to admire the vineyards as far as the eye can see and discover the different grape varieties used to produce the wines of the Margaux appellation. You will also have the opportunity to discuss with wine experts who will explain the production and winemaking techniques.
Then, you will pass by the famous "Chateau Margaux", the opportunity to take a photo before going to your second guided tour in a 5th Grand Cru classified Chateau. You can then discover the history and architecture of this iconic castle while tasting at least 3 of their wines.
This small-group tour in an ideal setting will allow you to learn about the art of winemaking and tasting and ask all your questions to our guide!
Usually :
- 09 AM : Pickup from Olala Bordeaux
- 01 PM : Drop-off at Olala Bordeaux
OR
- 02 PM : Pickup from Olala Bordeaux
- 06 PM : Drop-off at Olala Bordeaux
Return times may change depending on traffic conditions.
List of partner chateaux in the Médoc : Château Siran, Château Dauzac, Château Paveil de Luze, Château Marquis de Terme, Château Paloumey…
Good to know
What's included
Transportation
Guide/Driver
Guided tour of a vineyard and tasting of 3 wines
Guided tour of a grand cru vineyard and tasting of 2 wines
Photo stop at the famous Chateau Margaux
Informative brochures
Number of participants
From 2 to 8 people
Good to know
We advice to wear comfortable shoes and clothing adapted to the weather. Don't forget to take your water bottle to fill it up in the morning, at Olala Bordeaux we are committed to limiting our plastic waste! The guide can conduct the tour in French and English (bilingual), he adapts to the participants. The Chateaux and the schedule may vary, but the quality of the offer will remain the same. Children under 16 and pets are not allowed for the comfort of the group, so a private tour will be more suitable in your case.It is imperative to arrive 10 minutes before the departure time of your tour, no delay possible, to ensure the comfort of the group and the respect of the schedule.
Meeting point
2ter Rue Mably, Bordeaux, France
Olala Bordeaux Workshop
2ter Rue Mably, Bordeaux, France

Exact location
TRAMWAY Lines B, C, D : Stop : QUINCONCES
They had this experience
C
Wonderful half-day tour of Margaux
Xavier was a friendly, engaging and knowledgeable tour guide. He took the time to find out what we were interested in while we drive to Margaux. I would highly recommend the tour and Xavier would answer all your questions and make it enjoyable
C
A great tour of Medoc region!
I loved the trip with Vincent and Catherine educating us with fascinating information and insights! A great tour and totally worth it in every way!
H
Wonderful Margaux with Catherine!
Wonderful visit with amazing Catherine!!! The best knowledge guide you can have!!!
The trip was cancelled last minute and I had to join another tour. The tour on the website is 10 euros cheaper but the operator insisted it is the same price because it is the peak season. When we visited st emilion it was clearly not the peak season, there were nobody there, there were many constructions going on. Our guide was very friendly and nice, but she struggled with fully expressing herself in English. She tried to share many information about wine, but she is also not fully familiar about all the details, like the Malbec in st emilion didn't come from argentina.