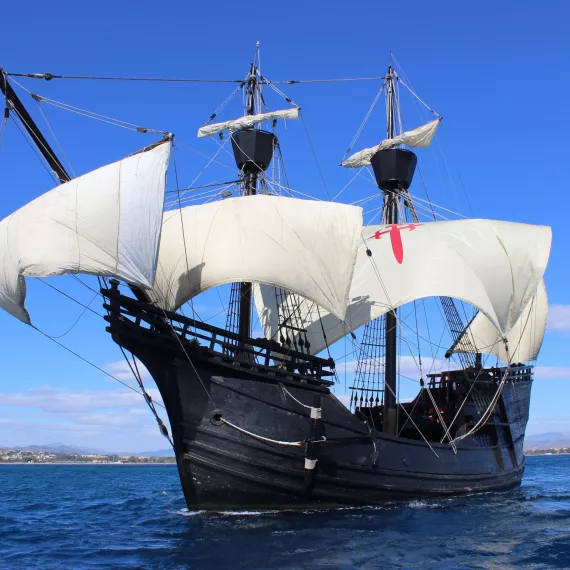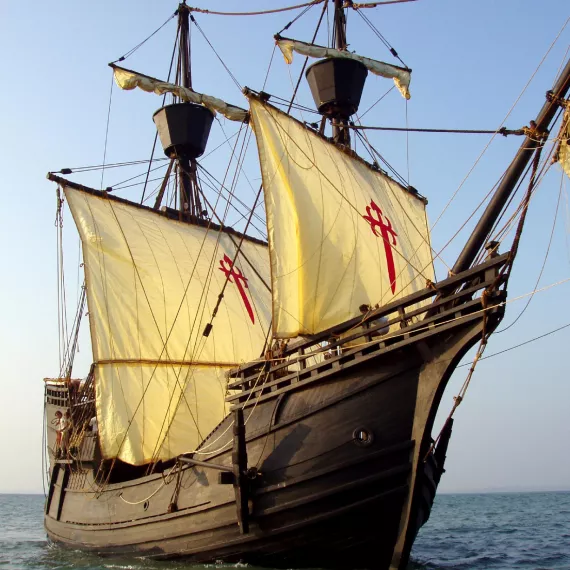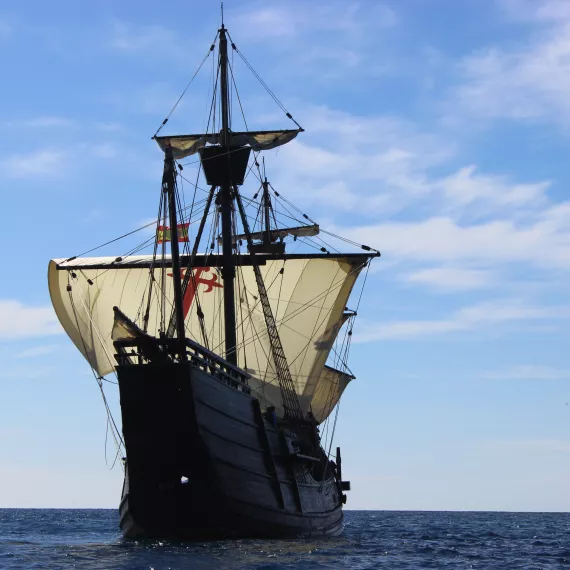 Bordeaux Wine Festival
Set off on board the Nao Victoria, a carrack from the 2000s
From 5€ / pers
Climb on board the reconstituted Victoria, characterised by its rounded hull, plus its forecastle and aftercastle.
Welcome by the crew, who will answer your questions according to their availability (for foreign boats, exchanges will most often be in English)
25mn free visit
The e-ticket is compulsory to get on board
Please respect the time slot chosen
The Nao Victoria is a replica of the famous Victoria, the first ship to have sailed around the world, between 1519 and 1522. Accompanied by four other boats of the Spanish flotilla, commander Fernand de Magellan led an expedition to discover the western route to the "Spice Islands". It was the only boat to return from this journey across the world. The final trace of this boat was in 1547, when it subsequently disappeared during a journey between Saint-Domingue and Spain.
Before building Nao Victoria, a long process of historical research was undertaken by Ignacio Fernandez Vial, its designer and builder, to map out its shape and define its characteristics as a ship (rounded hull, forecastle and aftercastle).
For more information visit bordeaux-fete-le-vin.com and our social media pages.
The Nao Victoria will be at the Ponton d'Honneur, quai Richelieu.
Good to know
Good to know
The e-ticket is valid for the day and time chosen.
Meeting point
Ponton d'honneur, quai Richelieu, Bordeaux
Ponton d'honneur, quai Richelieu, Bordeaux

Exact location