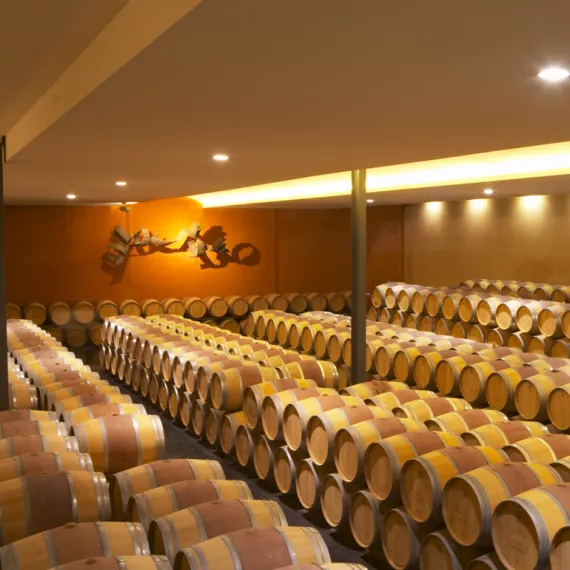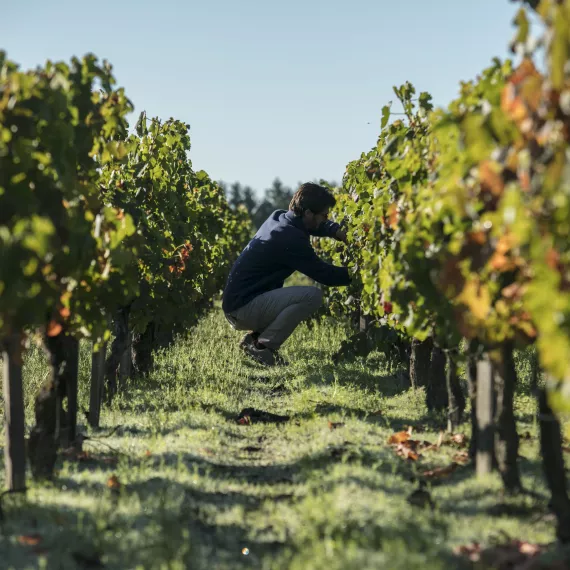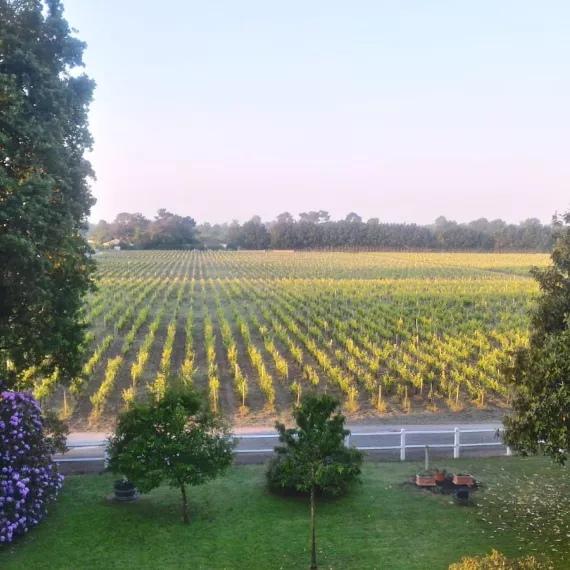 Experience
Terroirs Tour 4 wines - Château Paloumey
From 15€ / pers
Looking for a unique wine escape in Médoc? Château Paloumey is only 20 kms away from Bordeaux.
Our hospitality team looks forward to sharing the estate's history and our wines, in English!
Vineyards & Discovery Label
Family-run estate Organic farming Cru Bourgeois Supérieur
Wine tasting of 4 wines from 3 Médoc appellations
Temporary Art exhibitions
Cru Bourgeois since the 19th century, Château Paloumey is a welcoming family-run estate ideally located at the gateway to the Médoc. We own 40 hectares of vines spread over the Haut-Médoc, Moulis-en-Médoc and Margaux appellations and certified as organic.
When the Cazeneuve family bought Château Paloumey in 1990, the challenge was huge: the vines had to be replanted and the winery rebuilt in order to breathe new life into the property whose vineyard had been torn out after the Second World War. Today it is the eldest son, Pierre Cazeneuve, who runs the estate.
It is with great pleasure that our team welcomes you every day for beautiful moments of sharing and wine tastings, in compliance with health mesures of course.
Set off on an exploration of the Médoc's three appellations (Haut-Médoc, Moulis-en-Médoc and Margaux).This tour offers an opportunity to really appreciate the notion of terroir as you explore Château Paloumey's vineyard and are introduced to the secrets of vinification in the château's beautiful barrel room.
The tour finishes with a guided tasting of four wines from the three appellations:
- Ailes de Paloumey or Plume de Paloumey (Haut-Médoc)
- Château Paloumey (Cru Bourgeois Supérieur, Haut-Médoc)
- Château La Garricq (Cru Bourgeois, Moulis-en-Médoc)
- Château La Bessane (Margaux)
One-hour tour available in English by appointment only.
At your disposal : hydroalcoholic gel
Good to know
Number of participants
From 1 to 8 people
Meeting point
50 Rue Pouge de Beau, Ludon-Médoc, France
Château Paloumey
50 Rue Pouge de Beau, Ludon-Médoc, France

Exact location
Bus 705 Transgironde - Stop : Château Paloumey
They had this experience
Personal & friendly tour of a family run vineyard - despite being my 3rd vineyard visit in the Region I still learnt a lot (our guide was very patient with our many questions) great visit & some great wines
The host was very informative and spoke great English, was fab to see the vineyards and behind the scenes. Wine was very tasty, and good value. We would recommend. My only suggestion is the actual tasting was a bit quick, a little more time spent on this part would be good.
A wonderful hour spent learning, tasting and relaxing. Our host was so knowledgeable and interesting. The vineyard is compact, with a beautiful tasting room and lovely views. Thoroughly recommend!
De host was vriendelijk en vertelde het complete verhaal van geschiedenis tot het proces van wijn maken. Het wijnproeven was leuk met uitleg. Entourage daarvan mag gezelliger en er bij zitten is prettiger.