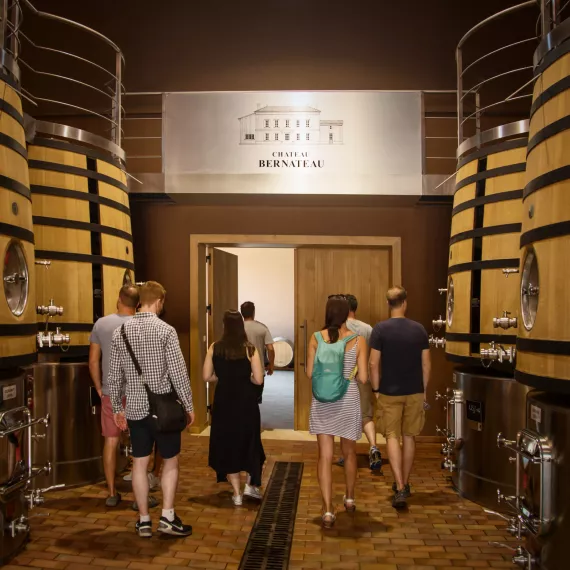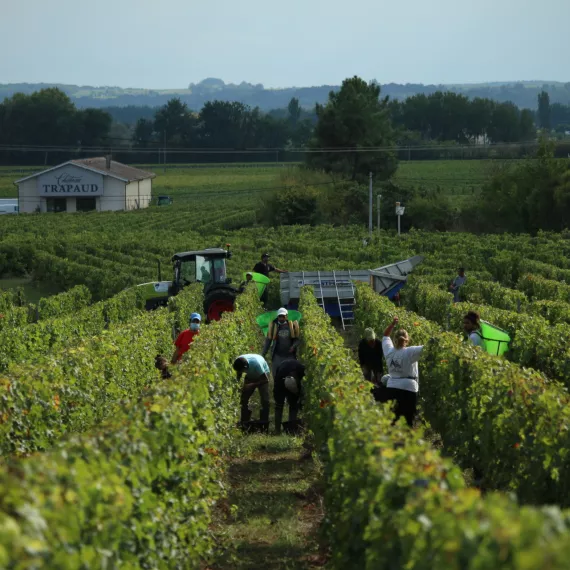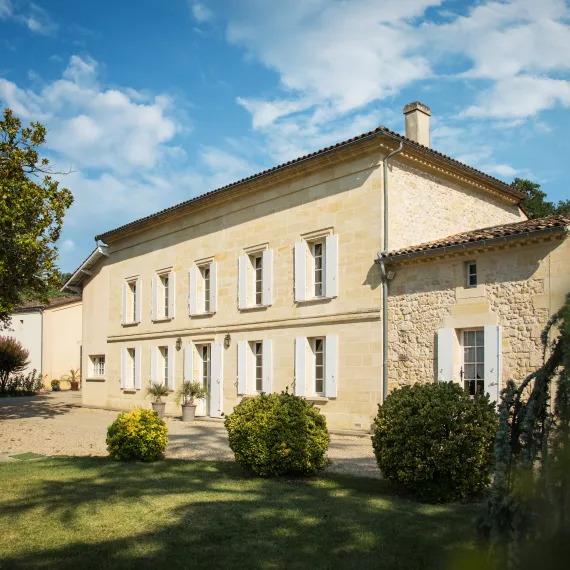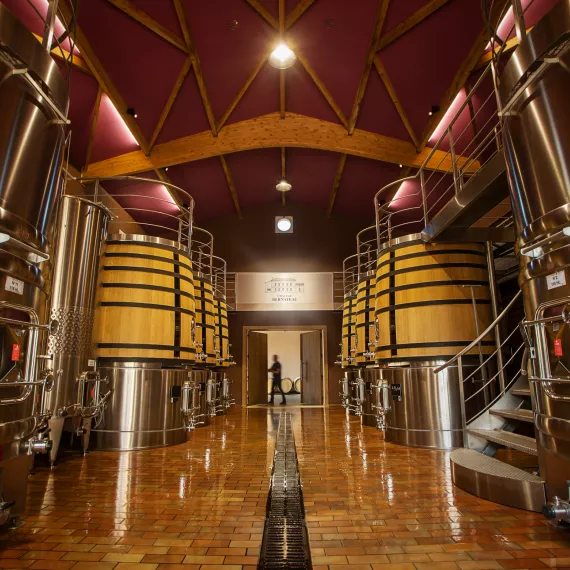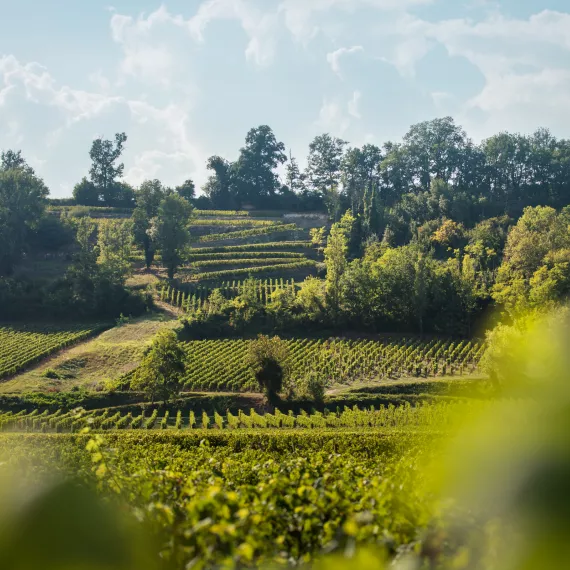 Guided tour
Tour in an organic winery, Château Bernateau
From 10€ / pers
Discover the secrets of the making process of our organic wines through a guided tour, from the vine to the cellars, and a tasting of 3 wines.
Vineyards & Discovery Label
Organic culture
Complete and informative tour
Tasting of 3 wines
Family wine estate
- Description of the family owned estate
- In the vine : organic viticulture characteristics and the work in the vines over seasons
- In the cellars : all the secrets of vinification and wine barrel ageing through a visit of our new vat room (gravity-fed wooden vats) and barrel storehouse
- Tasting of 3 wines to understand the differences of terroirs and the evolution of the wines
A very complete tour which lasts 1h30. We do all our best to share with you our passion, our work philosophy and our environmental values.
Good to know
What's included
Tasting of 3 wines for adults and grape juice for children.
Good to know
The tour will be provided in English.
Please come at least 5 minutes before the beginnng of the tour.
Meeting point
Château Bernateau, Saint-Étienne-de-Lisse, France
Château Bernateau, Saint-Étienne-de-Lisse, France

Exact location
Situated at about 6 km from Saint Emilion railway station
They had this experience
I really enjoyed the visit to the winery. It was very informative and it had a great athmosphere! I would definitely recommend this tour to others. It is a family owned winery and is not too big. It has a very nice location and the staff was very nice.
Answer from LAVAU Karine Chateau Bernateau
Thank you for sharing your experience at our winery and for your recommendation ! We are pleased that you enjoyed it.