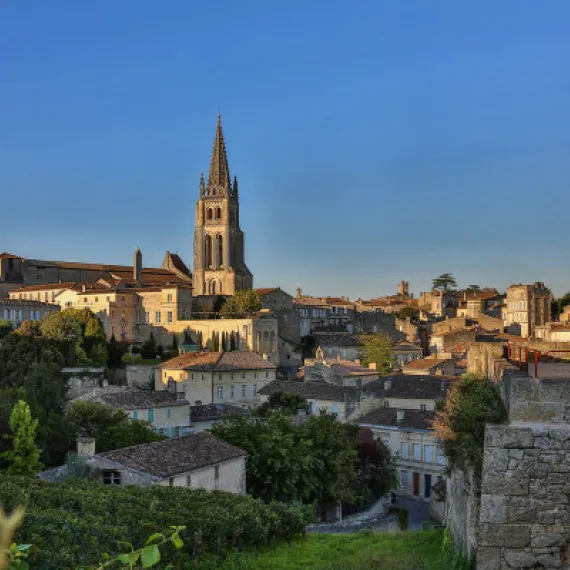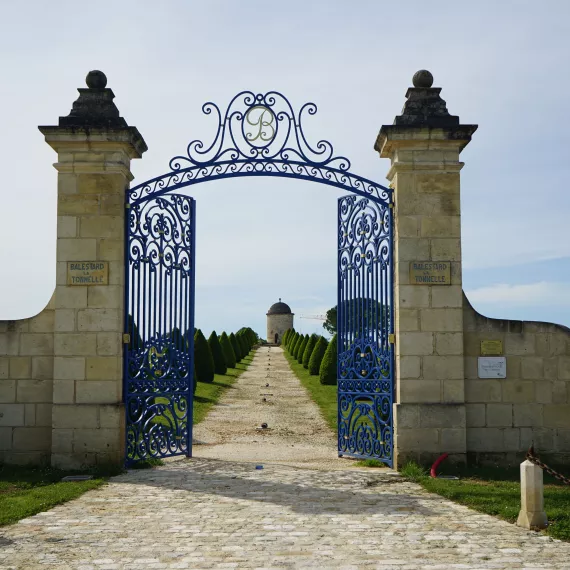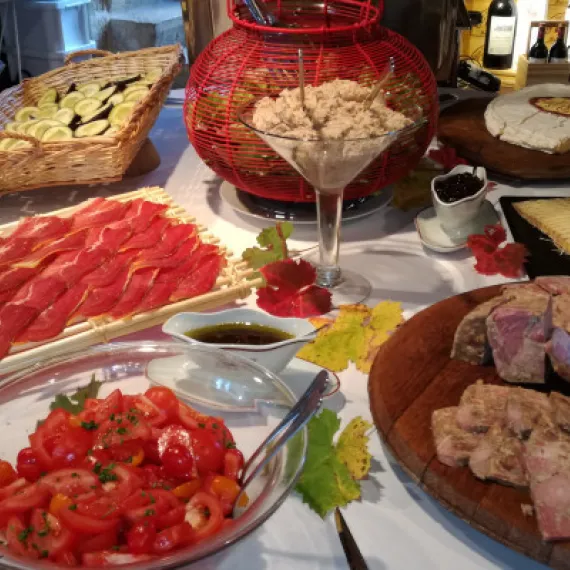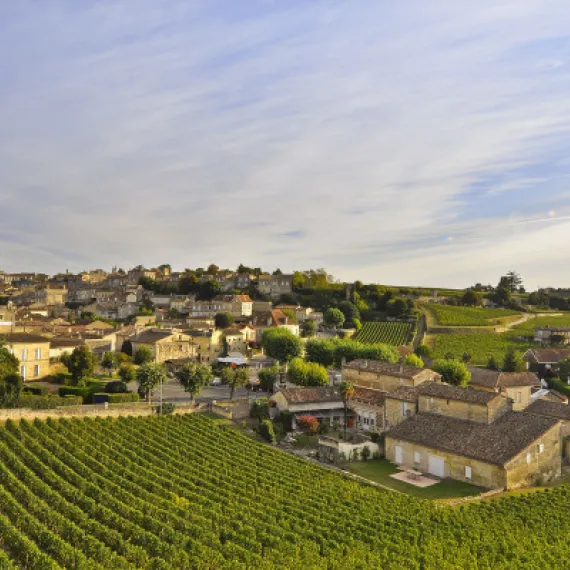 Excursion
[WED] Saint-Emilion, a world heritage site - Full day with lunch
From 145€ / pers
People usually go to Saint-Emilion for its superb wine but they also discover an extraordinary well-preserved historic village.
Located one hour by coach from Bordeaux, Saint-Emilion is an adorable medieval town surrounded by 5,500 hectares of vines listed as a World Heritage Site by UNESCO in 1999!
A full day combining wine and heritage
A buffet lunch with seasonal products
Visit of 2 chateaux with tastings
Opportunity to visit the amazing underground monuments in Saint-Emilion village
Tour conducted by guides with professional card, French and English
09:15am: Departure from the Bordeaux Tourist Office by coach
Our day tour leaves in the morning to visit a Grand Cru Classé of the appellation château Balestard La Tonnelle, a good example of the modernity included in the traditional wineries of Saint-Emilion.
After the first tour and tasting, it is time to move on to Château Haut-Sarpe. This magnificent estate is one of the only one in Bordeaux that still provides accommodation and meals to pickers and a whole hamlet has been set aside for this purpose*. In the vintage dining hall visitors have lunch consisting in a buffet of fresh local products and snacked meat. Look at the reviews, it is a great moment of the day!
*During your visit, ask Xavier to show you Glou-Glou, the town's minuscule nightclub.
The afternoon is devoted to the underground Saint-Emilion village by visiting the sites - including the monumental underground church and the hermitage; the monk Emilion lived there and gave his name to the town. Then visitors are free to roam around the village's steep streets to discover cloisters, chapels, wash houses, intimate small squares, etc. at their own pace. There is almost too much to take in!
06:15pm: return to the Bordeaux Tourist Office.
Operator: Office de Tourisme et des Congrès de Bordeaux Métropole
Good to know
What's included
Guide, transport by coach, visit of 1 wine estate in the morning, one patrimonial visit and lunch according to the program.
Number of participants
From 12 to 25 people
Good to know
Please be at the meeting point 15 minutes before departure time
Minimum age: 18 ; young minors children babies are not allowed on this tour
Pets are not accepted.
Meeting point
12 Cours du 30 Juillet, Bordeaux, France
Office de Tourisme et des Congrès de Bordeaux Métropole
12 Cours du 30 Juillet, Bordeaux, France

Exact location
Tram B, C or D, Quinconces station
They had this experience
Our guide was knowledgeable and fluent in English and French! We felt welcomed at each vineyard and had a delicious casse-croute lunch. The experience of visiting the underground church at the beautiful town of Saint-Emilion was amazing.
J
Lovely tour guide but lots of standing around
The tour leader Bridget was very lovely, but the tour is multi lingual and large. If we had known it was such a large group and we would need to wait around for English translations, we would have picked another tour. We spent a lot of time standing around buildings waiting for translations and a very short amount of time for free time in the village or testing wines. There are really no places to try wines in Saint Emilion. The first chateau was lovely, the second we waited around for far too long and we became bored. Slow moving tour.
Answer from Visiter Bordeaux
Dear Jessica, We are sorry to hear that you were unhappy with certain points of your tour. We hope that you enjoyed your tour in spite of that and thank you for your review. In the hope that we will have the chance to make your experience a better one in the future.Best regards. Bordeaux Tourism Office Team
D
Saint-Emilion, a world heritage site with lunch
This was a wonderful tour...the wineries we visited were beautiful with well kept grounds. Explanations about making wine were very interesting. Loved the taste testing. Lunch was delicious and there was lots to eat. Of Course the wine was wonderful too. The heritage site of Saint-Emilion was well worth the money...The village is so quaint. Our Guide was very informative and spoke English very well. Trip well worth the money. Thanks.
Fantastic trip. The two chateaux were great, the lunch excellent, and St Emilion underground tour superb. Lovely tour guide too.