Small group tours, private tours, stays, events… Live an authentic experience and discover our most beautiful french regions!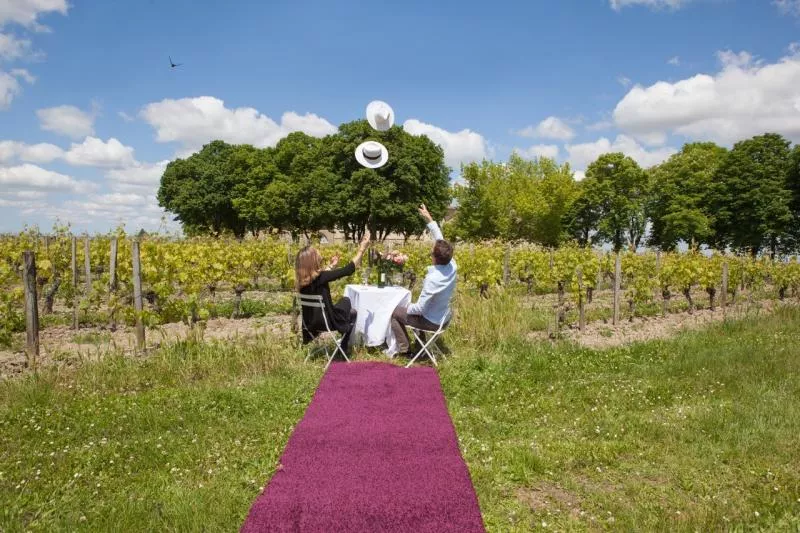 They had this experience with Bordovino À la Française
G
Experience Ruined Because No Dogs Allowed, Without Warning
I would not recommend this offer to my worst enemies. I experienced tremendous difficulties during this activity. We were completely denied the tour because of our small (toy-size) dog, and we were given no advanced warning that we could not take her. I understand that the tour cannot control the policies of the chateaus that we may visit, but they wouldn't even let us take our dog in the van, despite the fact that our dog could have fit in our laps and our dog doesn't shed (she's a poodle); frankly, our dog is cleaner than many humans that have likely been in this tour's van. Speaking with some locals in Bordeaux, it's actually unusual that the chateaus don't accept dogs; many do, apparently (in France, it's the norm to be able to take your dogs in restaurants even). Thus, we weren't able to go on the tour. I emailed for a refund but never received even a reply indicating whether my refund was denied or why.
M
Great value and uniqueness
I really enjoyed this tour, very comfortable van, the tour guide and Château guides were great. You learn a lot about general Burdeaux wines and what makes them special. St. Emilion its a great addition since you get to see a beautiful town not just vineyards. Its very intimate, the groups are small and the guides very responsive to questions and prompts. I loved the Chateau du Tailhas the owner leads the guided visit and tasting and it's amazing how much you learn, you can feel the passion and love for the wine business. Be sure to eat before since the food tasting is at the end of the tour. I would also recommend to visit the Cite Du Vin before the tour, its a more enriching experience that way.
P
Great afternoon touring Saint Emilio
Alice was a pleasant and very informative guide. Two lovely Chateau visits and the town of Saint Emilion was really beautiful
there was nothing to dislike but a lot to praise. The driver / guide was absolutely superb. it was well worth the money and i would insist all my friends experienced the same tour as we did. Thank you for the experience - it is one I will repeat when we come again.
I like the people we joined and tour guide however our schdule was too rush and the activity wad not really well for the person who like and know the basi wine knowledge. I wanted to stay at saint emilion more.we just saw the charch. I think the guide couldn't manage out time well. So i was a little disappointed. We couldn't go small village also.
We enjoyed this tour very much. Going to see the vineyard during harvest time made for an especially cool experience. We liked the tasting/aroma activities and found the vineyards history/method unique and interesting. Our tour guide, Alice, was so nice, knowledgeable, and she really made the tour extra fun. We wished there could have been some free time in the village of St-Emillion, I think that was the only thing we felt was missing.