Since 2005, Ophorus is a specialist Tours & Activities travel agency based in Bordeaux and that organizes Excursions & Tours all over France for individuals and groups. Conducted by professional certified guides, our tours take place on board recent and fully equipped Mercedes Minivans. Ophorus is a proud Bordeaux Tourist Office partner. Discover our fun and informative tours now!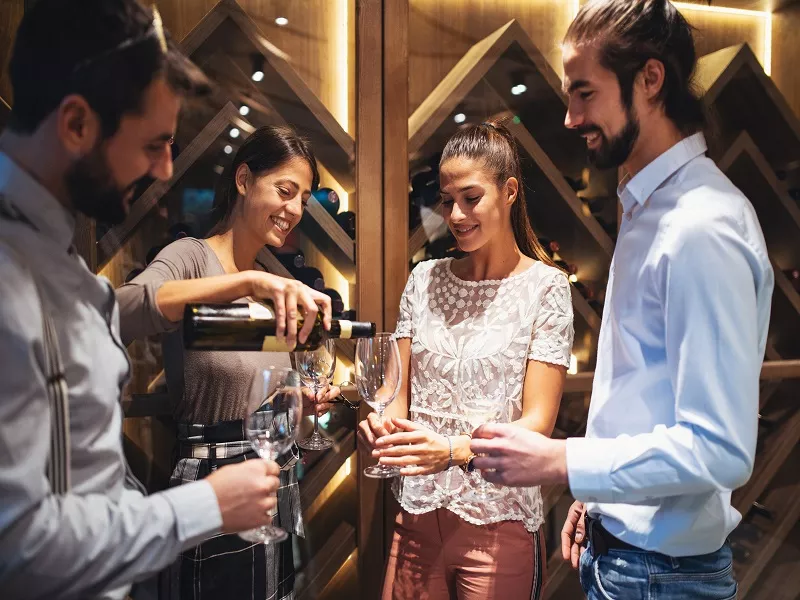 They had this experience with Ophorus
S
Die Tagestour ins Medoc war eine runde Sache! Tolle Reisebegleiterin, die sehr viele Informationen parat hatte! Dickes Kompliment! Gute Auswahl der Weingüter und die Gruppe mit 8 interessierten Reisenden war eine passende Größe! Gerne wieder!passenden
Die Buchung über das Internet war einfach und ptroblemlos! Schönes Angebot für alle Weininteressierten und die es noch werden wollen!
R
viel gelernt und bestens unterhalten
die Tour hat großen Spaß gemacht!! Unser Guide Karim war bestens informiert und sehr unterhaltsam. Jederzeit wieder!!!
Schöne und guter Ausflug
Answer from Carole from Ophorus
Bonjour Sabina, We are pleased that you enjoyed your wine tour in Saint-Emilion, thanks for letting us know! Best regards Carole from Ophorus team
S
Insgesamt sehr empfehlenswert
Guide Luigi ist auch ausgebildeter Sommelier und konnte sachkundig und kurzweilig unterhalten. Inclusive Sensorikkurs auf der Heimfahrt????
We participated in the Medoc wine tour. At first, we visited one of the Grand Cru Classe, Chateau Marquis de Terme in Margaux, and in the afternoon we visited two chateaus of the Cru Bourgeois, Chateau Malescasse in Pauillac and Chateau Siran in Margaux. Especially after wine tasting at Chateau Malescasse, I learned that wines classified as Cru Bourgeois also have great taste and quality. Monsieur Luigi di Crocco, the sommelier who ran our tour, was a great one-day teacher for me and my wife. While driving to Medoc, he aroused interest with various stories about wine. In particular, while returning to Bordoux after the wine tour in Medoc, we enjoyed quiz game with wine aroma kit prepared by Monsieur Luigi di Crocco. It was very fun and enjoyable game with good lessons for scents, aroma of wine. The organization and operation of the tour program was perfect. It couldn't have been better. Thank you, Mr. Monsieur Luigi di Crocco, for giving us a valuable experience.
A
A great trip to Saint Emillion
Karim our tour guide was very informative and great craic.