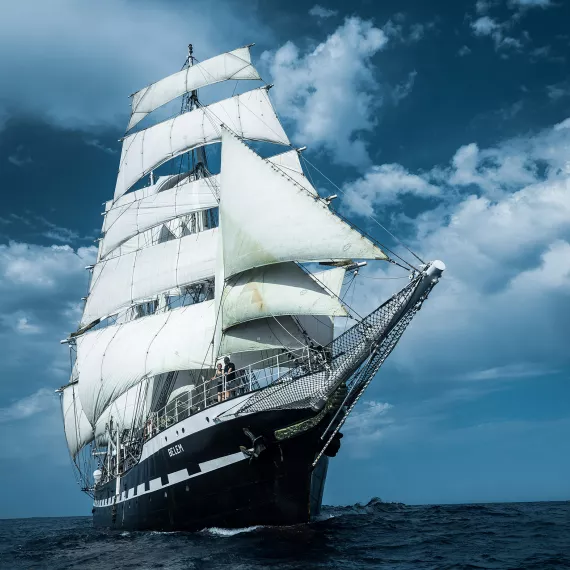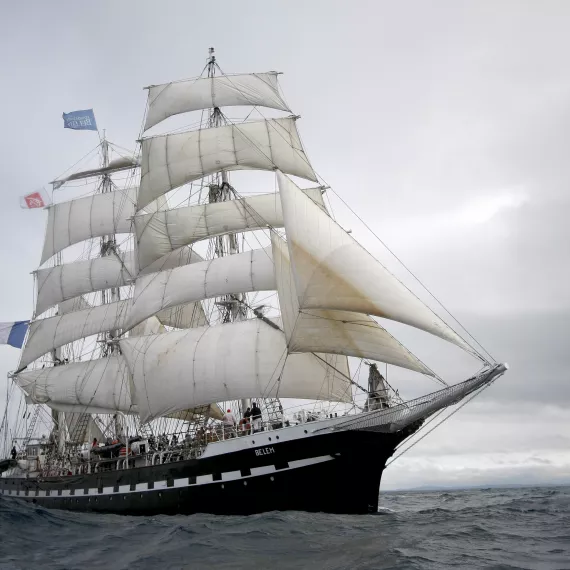 Bordeaux Wine Festival
Take a tour of Belem
From 5€ / pers
Belem, a rare ship from the 19th century, is back for the 2022 edition of the Bordeaux Wine Festival! Make the most of it by taking a tour to discover every facet of this tall ship: learn all about its history, its naval customs, daily life on board and sailing terminology. Don't miss out.
Welcome by the crew, who will answer your questions according to their availability (for foreign boats, exchanges will most often be in English)
25mn free visit
The e-ticket is compulsory to get on board
Please respect the time slot chosen
Belem is the last of the great French commercial sailing ships of the 19th century that is still in service. Over its 120 years, this ship – a three-master with a square cabin and steel hull – has had no less than five lives, and has changed nationality three times before raising its native tricolore once more.
First, it was a merchant ship, transporting cocoa beans, rum and sugar from Brazil, French Guiana and the West Indies. It was sold to the Duke of Westminster in 1914, who transformed it into a luxury yacht. He then sold it to Lord Guinness in 1921, then it became a commercial sailing training ship for young sailors and young officers.
In 1979, Belem raised the French flag once more and took back its original name. It is a listed historical monument. In 1987, after 5 years of restoration, it returned as a sail training ship, open to all.
For more information visit bordeaux-fete-le-vin.com and our social network pages.
The Belem will be at the Ariane pontoon, quai des Chartrons.
Good to know
Good to know
The e-ticket is valid for the day and time chosen.
Meeting point
Ponton Ariane, Bordeaux, France
Ponton Ariane, Bordeaux, France

Exact location