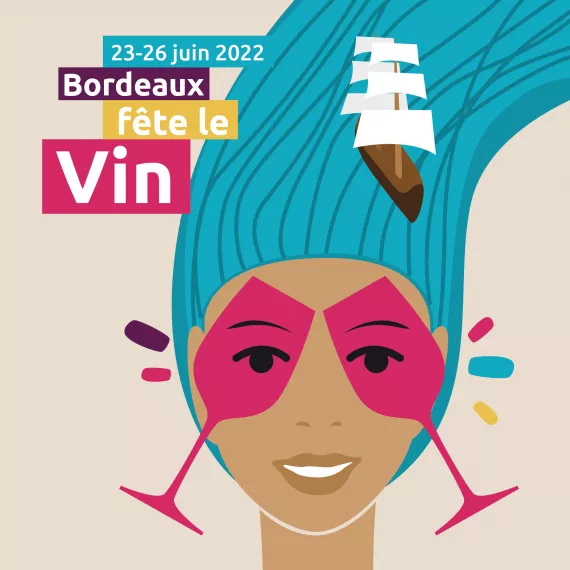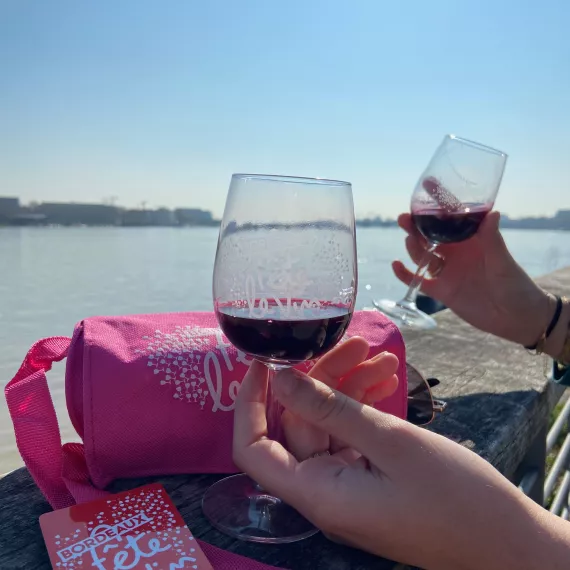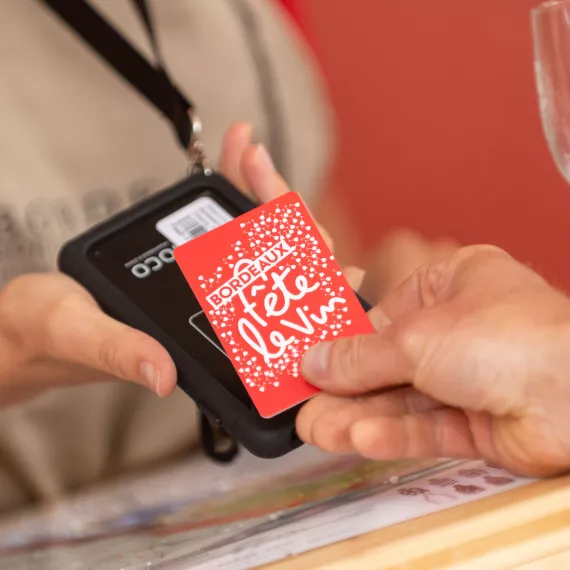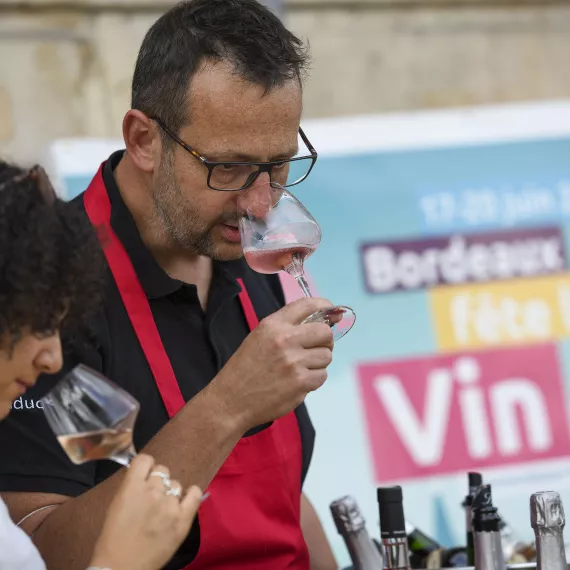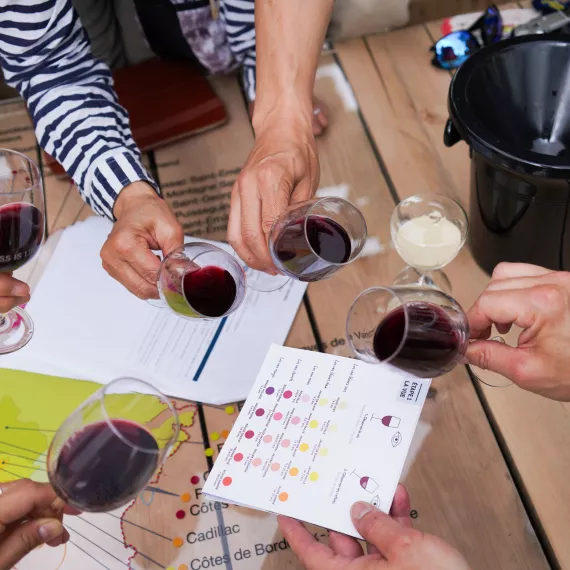 Bordeaux Wine Festival
Tasting Pass for Bordeaux Wine Festival 2022
From 21€ / pers
The Bordeaux Wine Festival is back after 4 years of absence! Enjoy the wine tasting pass at a special price of €16 (full price €21) until May, 31st 2022. A unique opportunity to discover all the diversity of wines from Bordeaux and New Aquitaine.
From Thursday June 23rd to Sunday June 26th 2022
1 wine tasting glass and 1 glass holder
11 wine tasting included with the tasting pass
1 workshop wine tasting on the pavilion at the Bordeaux Wine School
Bordeaux Wine Festival comes back in june and reinvents itself !
For this 2022 edition, from June, 23th to June, 26th, we will find on the quayside the iconic wine route going through the differents villages of the wine appelletions. During 4 days, you will taste the wine of Bordeaux and New Aquitaine with winegrowers and wine merchants, thanks to the tasting pass on pre-sale from march,10th.
The Preview of Bordeaux Wine Festival will take place on June, 16th 2022 in restaurants, wine shops and auditoriums of the city and the Metropolis. In the program : special menus, wine tasting, meetings, activities, shows and much more…
And to guarantee a perfect bond, the presence of 3 wonderful sailboats to visit, a regional food service (gourmet stands, food-trucks et bodegas) exhibitions, and fun and festive activities…
The key words of this edition ? friendliness, sharing, and the respect of the environment! To us, the most important is to make this festival an sustainable event.
More informations on our website bordeaux-fete-le-vin.com and on our socials network.
Alcohol abuse is bad for your health, please consume in moderation. By order I certify to be over 18 years old.
Good to know
What's included
1 tasting glass and its glass holder + the pass for 11 wine tasting
Good to know
Pick up your Tasting Pass (glass, glass holder and RFID card) at swap points:
-from 21st to 22nd June, 11:00 am - 6:00 pm  at the counter Quinconces (quai Louis XVIII, between Allées d'Orléans and Allées de Munich).
-from 23rd to 26th June, 10:30 am - 11:00 pm*  at counters Quinconces or Cailhau (next to the Maison Eco-Citoyenne) or Chartrons (on the quays in front of the Bourse Maritime opening at 11am).
*10:00 pm on Sunday
The Wine Tasting Pass is valid from Thursday, June 23 to Sunday, June 26; Free access from 11:00 am to 11:00 pm (10:00 pm on Sunday). 
In case of loss, theft or non-use the Tasting Pass will not be replaced or refunded. Tastings not consumed will not be refunded.
Alcohol abuse is dangerous for your health, consume in moderation. By purchasing, I certify that I am over 18 years old.

Meeting point
1 Quai Louis XVIII, Bordeaux, France
Bordeaux Fête le Vin
1 Quai Louis XVIII, Bordeaux, France

Exact location
Tram B, C or D
They had this experience
R
First time at 'fete le vin' - 2 years late!
A fantastic experience. Highly recommended. Superbly well organised. Great food on offer as well as the range of wines. Very generous tasting allowance (11 glasses of 100ml). Interesting interactive sessions and the fireworks against the tall ships was spectacular. This may become an annual pilgrimage. The only hiccup was a delayed flight home to Manchester!
If you are in Bordeaux during the Wine Festival you must go. You can taste lot of wonderful wines but food too.
Beautiful location, easy ticket pick up, great wines. The most amazing fireworks I've ever seen. Definitely recommend!
A
Tasting pass does not work very well
Everything was quite easy to use, but unfortunately, on the second day, towards the end of the day, it turned out that my pass was no longer working. I haven't been able to figure out why. I am sure that there were about 5 tastings left, as well as a workshop. But not a single check scanner worked, and in the kiosks, when I tried to take some tastings, the pass did not work ... Therefore, not the most pleasant impression was left.
Answer from Monsieur Office de Tourisme et des Congrès de Bordeaux Métropole x
Thank you for your review. We transmit your comment to our team in charge of the event. We will do our best to improve this new technical system for the next wine festival in order that you really could enjoy it. We hope anyway that you enjoyed your time in Bordeaux and looking forward to welcome your again.