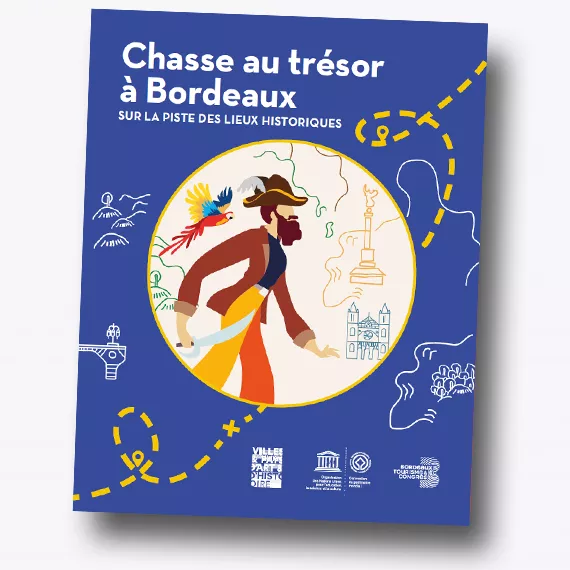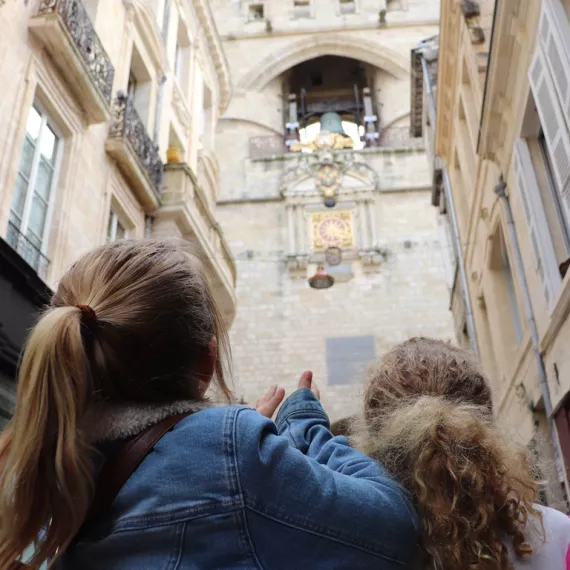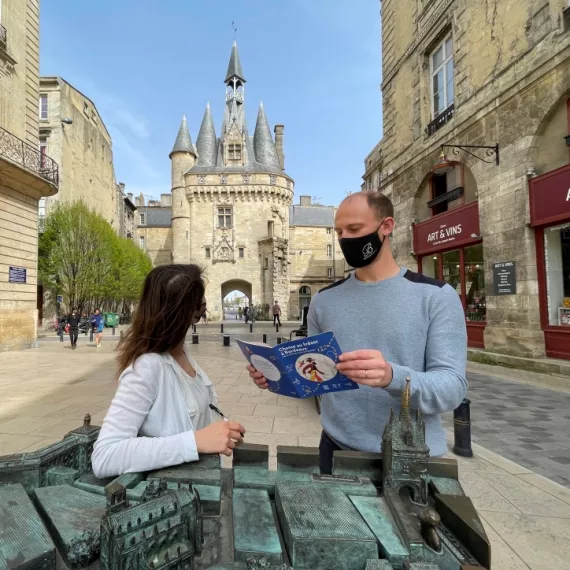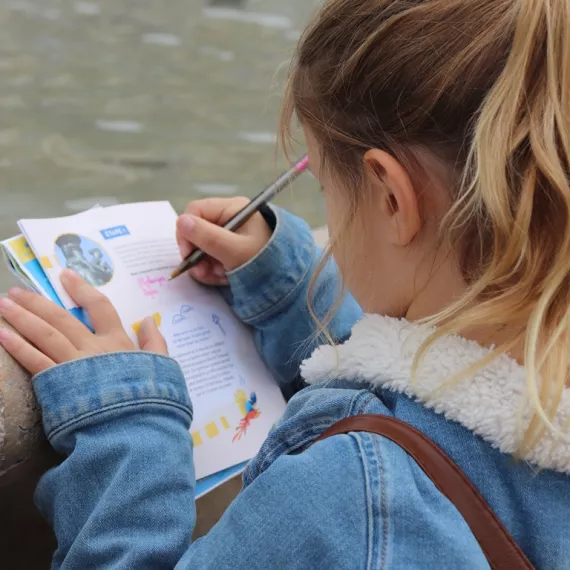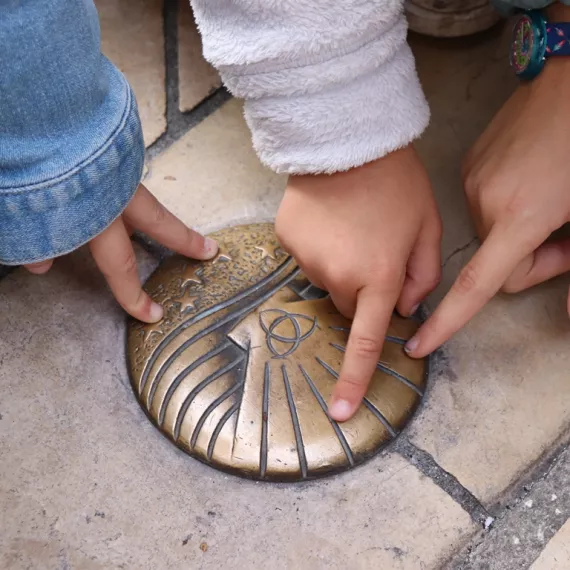 Insolite
Treasure hunt in Bordeaux
From 5€ / pers
Follow Burdigalo, our privateer from Bordeaux, through the city's old quarters (Saint Pierre, Saint Eloi, Saint Michel) and secret places. You might succeed in solving the various enigmas and discover the famous treasure!
A trail to discover the city's historic sites (7-77 years old)
Alone or with friends and family
For every paying adult, every child under 12 years old gets a free ticket
Discover Bordeaux while having fun thanks to the Treasure Hunts in Bordeaux!
With your booklet in hand, your challenge will be to solve several enigmas at your own pace, in a fun way, and in total autonomy. It's an excellent opportunity to discover Bordeaux, its monuments, its history, its neighborhoods. You will also learn a few anecdotes, and see Bordeaux with new eyes.
It includes access to the monument Porte Cailhau (open all year round except December 25th and January 1st)
Duration: 2h30 - 4 kilometers.
One booklet per person. You can collect yours at the Bordeaux Tourist Office 12 cours du 30 juillet 33000 Bordeaux. Booking is essential for groups of 10 people or more. Don't forget to bring pencils to fill in the booklets!
Good to know
Good to know
Don't forget to bring pencils to fill in the booklets!
Meeting point
12 Cours du 30 Juillet, Bordeaux, France
Office de Tourisme de Bordeaux
12 Cours du 30 Juillet, Bordeaux, France

Exact location