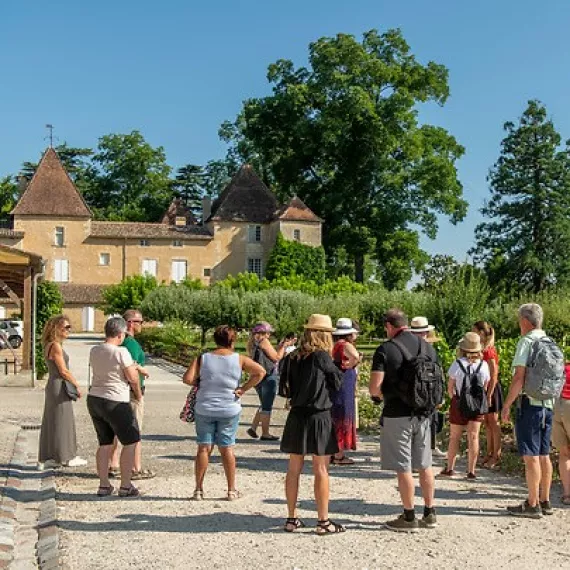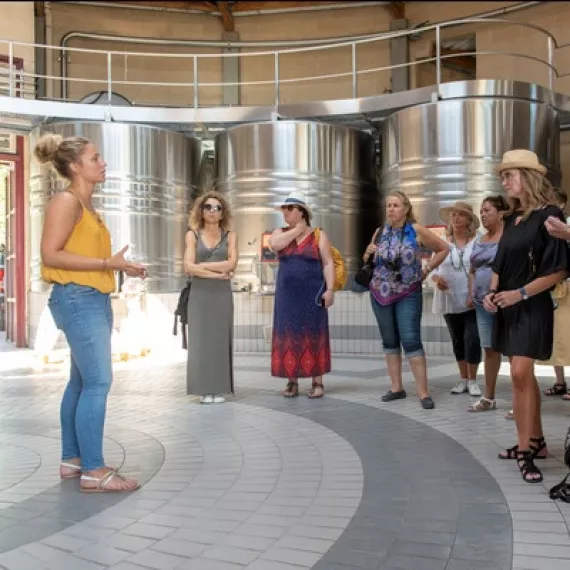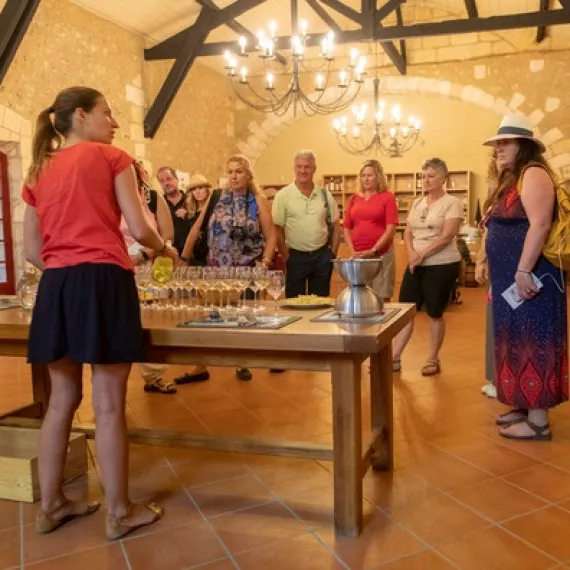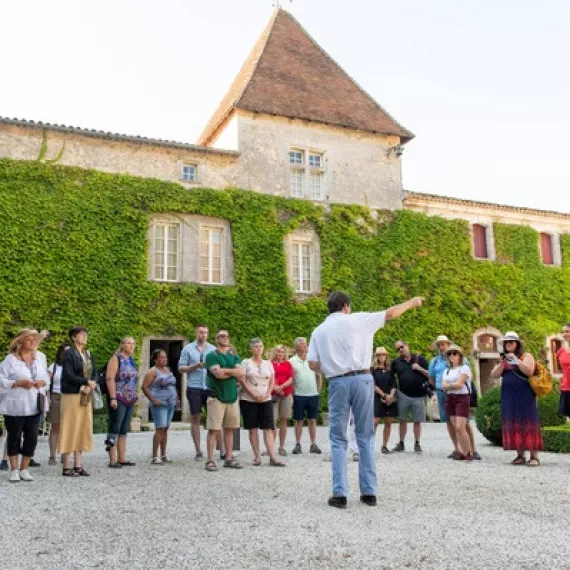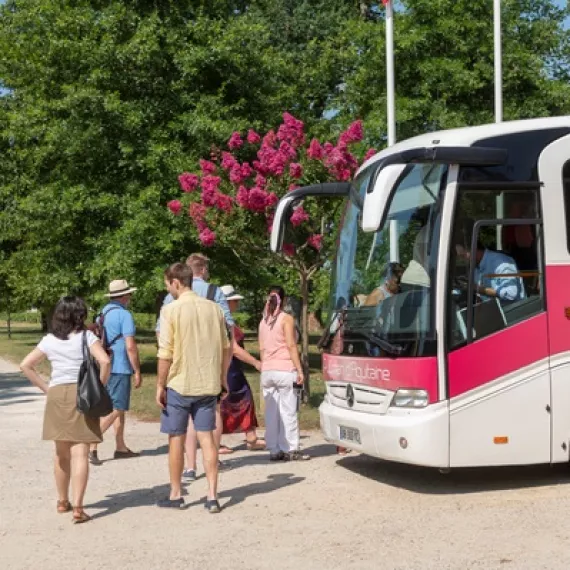 Excursion
Chateaux & Terroirs, on the Bordeaux wine roads
From 47€ / pers
Do you have only a few hours to discover the Bordeaux wine country? Then this "flying visit" is just for you! Are you interested in seeing mythical châteaux in the Médoc? Famous estates in Saint-Emilion? The "golden" wines of Sauternes? Yes, but there is so much more! Bordeaux also has plenty of lesser-known appellations, small family estates, affordable wines, etc.
Tour conducted by official guides with professional card, in French and in English
A good overview for a first visit
An attractive price for a first discovery of the Bordeaux vineyards
Discover the amazing underground church of Saint-Emilion (Sundays)
With this tour you will discover the diversity of the Bordeaux wines during an afternoon session every week. The destination is different every day and each one has its own special charms!
Bourg & Blaye on Thursdays is a nice wine region North of Bordeaux along the Gironde Estuary; two familial properties will open their doors to show you how they make the wine; a tasting of 2 wines at each chateau is on the program.
The Medoc on Tuesdays & Saturdays and Entre-deux-Mers on Fridays with the visit of 2 wineries and wine tasting. Your guide will remind you at this point that you first of all taste wine with your eyes and nose!  
Visit the Graves and Sauternes on Wednesdays to discover two beautiful wineries and taste all the colors of the wines, one in Graves and one in Sauternes.
Saint-Emilion, the name of a famous charming village and of delicious wines, on Monday & Sunday.You will start with the visit of the amazing underground church in the Saint-Emilion village followed by a guided tour in the small streets. Then the tour continues with a visit to one wine estate in Saint-Emilion appellation or surroundings where you will learn about the winemaking process by discovering the vat room, the cellars with all the barrels, etc.. A tasting of 2 wines will be offered.
 Departure at 1:30pm / return at 6:30pm
Monday Saint-Emilion
Tuesday Medoc
Wednesday Graves & Sauternes
Thursday Blaye & Bourg
Friday Entre deux Mers
Saturday Medoc
Sunday Saint Emilion
To be noticed: Friday 23 & Friday 30. December: Saint-Emilion
From November to March: Saturday (Medoc) & Sunday (St Emilion)
 TO BE NOTICED: the tour is not available for children under 5 because of security and insurance reasons.
Organized by Office de Tourisme et des Congrès de Bordeaux Métropole
Good to know
What's included
Professional guide, transportation by coach, visit of 1 winery including wine tasting (limited by the French law), entrance to the underground church of Saint-Emilion or visit of 2 wineries and wine tasting in the other wine regions.
Number of participants
From 10 to 50
Good to know
Be at the meeting point 15 minutes before departure time
The departure of the tour is confirmed if 10 adults are registered. 
Please present one ticket per person; the tour is not available for children under 5.
Meeting point
12 Cours du 30 Juillet, Bordeaux, France
Office de Tourisme et des Congrès de Bordeaux Métropole
12 Cours du 30 Juillet, Bordeaux, France

Exact location
Tram B, C or D, Quinconces Station
They had this experience
Very simple tour. The guide was good, but the wineries very simple and the guides not prepared.
Answer from Monsieur Office de Tourisme et des Congrès de Bordeaux Métropole x
Dear Sir Teixeira, It is with regret that we read your comment. We have noticed your feedback about the visit and thank you for it. In a quality concern, we sent your impressions to the wine estate and wine bar to improve the quality of this wine tour in the futur. Best regards, Bordeaux Tourist Office team
A well organized tour, meeting point and timing is pretty clear. The tour guide and the host in the cheatau is super knowledgeable with great sense of humor, learnt so much about wine during the trip. Something could be improved, 1. Maybe it's a good thing to be informed in advance about which cheatau we are going to visit, so that we can look it up about their wine and history? 2. Time of commute is a bit longer than I expected (over 1hr), I understand the traffic, but could drive a little faster imo. Overall, a fantastic experience, definitely recommended. Next time will select a different day to visit another vineyard in a different small town.
Answer from Mr. Office de Tourisme et des Congrès de Bordeaux Métropole x
Thank you for your kind review. We transmit your comment to our guide team. We hope that you enjoyed your time in Bordeaux and looking forward to welcome your again. The Tourist Office Team
M
Very good experience. Want to take other tours, too.
Very organized tour with good agenda. Unusual, unique experience which combines winery tour and historic tour. Guide and driver were very kind and supportive. I already recommended this tour to the friends and colleagues!
S
Informative & Well Organized Tour
Outstanding English speaking guide with tour of two wineries. Wine making process explained and full tasting. Perfect half day activity.