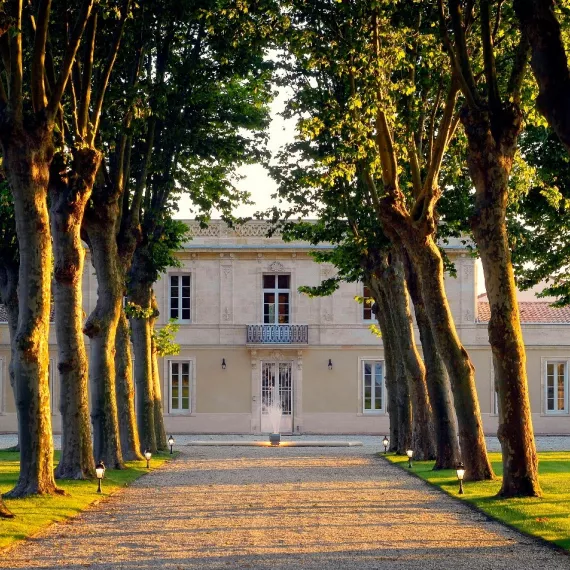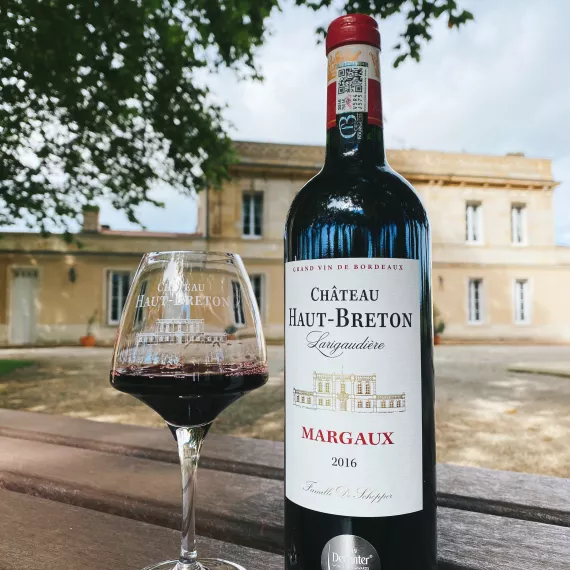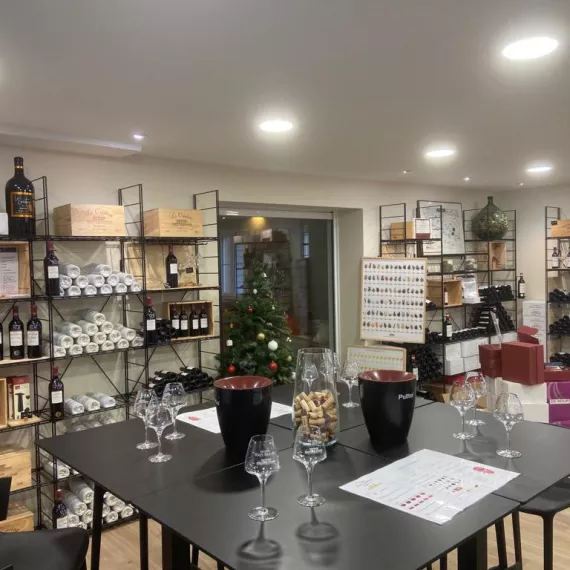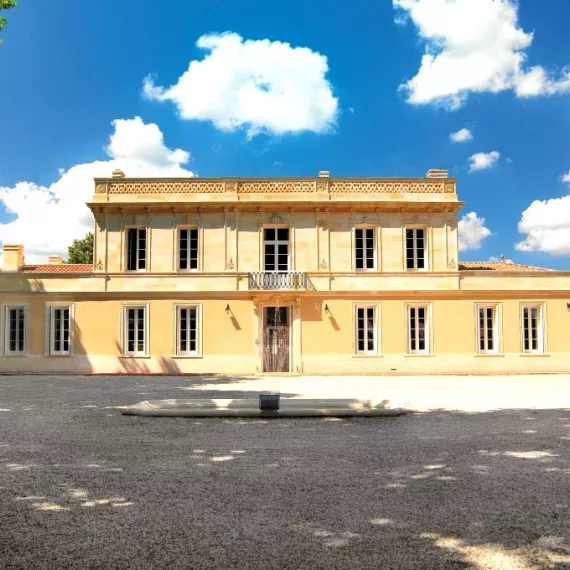 Guided tour
Visit & Tasting - Château Haut Breton Larigaudière
From 10€ / pers
Guided visit of the propertie, its vat rooms and barrel cellar.
Followed by the tasting of 3 of our wines, 2 in the Margaux appellation and 1 in another Bordeaux appelation.
A tasting of 3 great wines
Explanations about the vineyard and the wine production.
Free for minors (under 18 years old)
You will be welcomed by an experimented guide,for a tour adapted to your experience.
We begin by introducing Bordeaux and Margaux wines with a varietal garden. We will give you all the elements to understand our work and the Bordeaux wine in general.
We will visit the Château Haut Breton Larigaudière, an estate with a history that goes back to the 18's century, with an traditional architecture of a "chartreuse". We walk you through all the steps of wine making going inside the vat rooms and barrel cellar.  You will discover how the production works from the harvest to the bottling.    
We will end the tour by a tasting of 3 great estate wines, 2 of Margaux and 1 of another appellation.
They had this experience with Chateau Haut Breton Larigaudiere
E
Sans chichi et sans décors tapageurs
Que seraient les vins de Bordeaux sans leur vieillissement quasi-standardisé en barrique, 12, 15 mois minimum ? Pour en avoir une idée, la visite du chai de ce domaine, appartenant à une famille Belge, se termine par un quizz olfactif des différents arômes que transfère le bois, plus ou moins chauffé, selon sa variété, etc.. Une trouvaille pédagogique qui vient en appui de la découverte, en tout début de visite, des pieds des différents cépages plantés dans ce domaine. Le comparatif des grains de raisin est d'autant plus intéressant si la visite est en septembre. Accueil simple, pertinent, dans un décor minimaliste, sans mise en scène excessive. La dégustation finale est instructive : le Château Tayet, Bordeaux supérieur , présente une longueur et une structure dans un rapport qualité/prix détonnant ! Je recommande cette visite.
Answer from Florentine
Merci beaucoup Eric pour ces mots bienveillants. Nous sommes ravis de lire que vous avez apprécié votre expérience au château ainsi que nos vins de propriété. En attendant de vous revoir au domaine, toute l'équipe du château Haut-Breton Larigaudière se joint à moi et vous souhaite de bonnes dégustations à venir. :)
Oui, tout s'est bien passé et nous avons passé un agréable moment. Merci pour l'accueil et la visite !
Answer from Hélène De Schepper
Merci pour votre avis et cette très belle note ! Plaisir partagé, revenez quand vous voulez :)
View map
Good to know
What's included
Masks and hydroalcoholic gel are available on site if necessary.
Number of participants
from 1 to 6 people
Meeting point
3 Rue des Anciens Combattants, Soussans, France
Château Haut Breton Larigaudière
3 Rue des Anciens Combattants, Soussans, France

Exact location
Gare de Margaux