Les Bateaux Bordelais offers cruises departing from Bordeaux as part of a meal cruise, a cruise to the islands of the Estuary, or a commented walk with wine tasting. On board one of our three boats, discover the Aquitaine region, from the Garonne river to the famous vineyards of Bordeaux, passing by the quays classified as "UNESCO world heritage".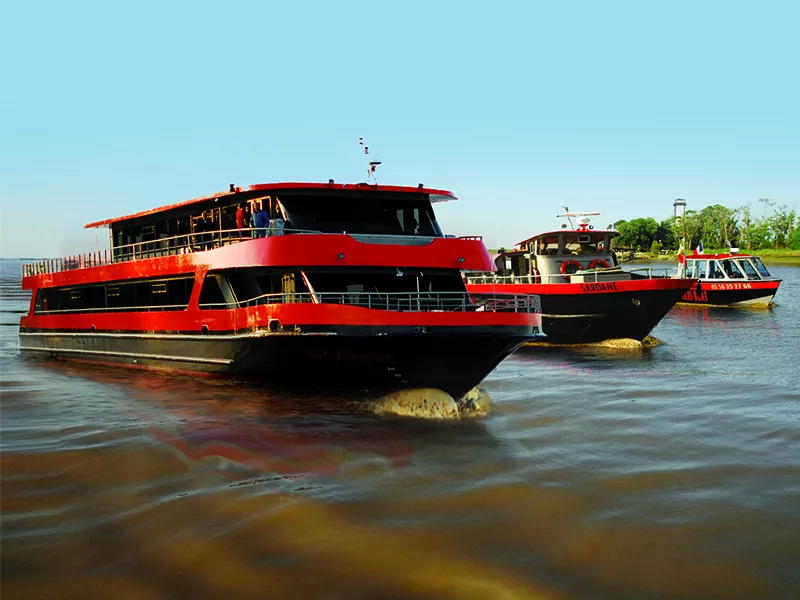 They had this experience with Les Bateaux Bordelais
W
Gemütlicher Abend mit einem feinen Nachtessen
Es hat Spass gemacht
The cruise was very good, well organized, and we had a good person waiting on our table. Worth it! Highly recommended!
No music, no drinks, ony one girl who wouldn´t stop talking. Felt like a classroom. So boring.
Very good experience, excellent dinner, easy location Possibly with a commentary in French/English would be better
R
Loved it! Fab experience and great food and wine.
Loved it! Fab experience and great food and wine.
P
Wine tasting cruise on Gardonne
Nice,leisurely cruise,some good wine info,great weather,good value.would definitely recommend for relaxing no pressure cruise.